Bay Windows Installation
Installing New Windows is One of the Best Things Homeowners Can Do to Improve the Energy Efficiency of Their Homes
We live in a constantly changing world where market entries, helpful solutions for household tasks, and interior trends appear almost every day.
Nevertheless, some traditional concepts become the beginning of something new.
This rule relates to home interior and exterior techniques and accommodations. For example, bay windows will never lose their actuality in present-day life.
The perfect solution that got a contemporary appearance due to new materials, designing, shapes, and other aspects.
If you are fond of bay windows and would like to refresh your interior and exterior with the help of this constructional variant, the ID Construction remodeling contractor is at your command.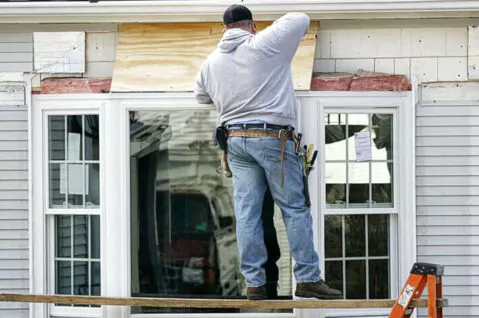 We make a specialty out of various construction, home renovation, and repair works to make your commercial and residential premises even more comfortable.
Our dedicated team will provide you with a project design with bay windows, prepare your building for installation, and install a selected model of windows timely and qualitatively.
Why Choose Us
We Provide Professional Construction, Renovation, and Roof Services in Boston and throughout MA with a Real Focus on Customer Satisfaction

Safety Estimate
We've taken enhanced precautionary measures to ensure a safe experience for our clients and employees. We are one of the construction companies in MA with all certificates, insurance, and local work permits.

Affordable Price
We put effort and experience into saving your budget and offer optimal solutions for any project, including commercial and residential roofing services.

Discounts for New Customers
You have already found the best 'near me' construction company. Prepare your home for the fine weather days with ID Construction Company services.
Click to Call For a Free Quote

Consultation Online
Do you want to know more about new construction, renovation, or roofing services in Boston? Click to Call for a FREE consultation today!
LOOKING FOR A QUALITY AND AFFORDABLE CONSTRUCTION COMPANY FOR YOUR NEXT PROJECT?
Our Services
We will Make Your Dreams Come True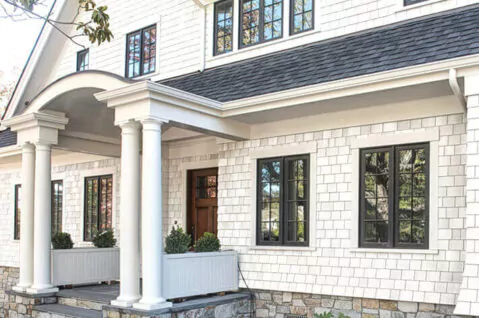 ID Construction is one of the leading home improvement companies in the USA. We have realized hundreds of successful projects in New England for all the period of our work. Newton residents can count on our comprehensive and responsible approach when it comes to house updates. Our specialists work throughout Massachusetts to please more and more Americans with high-grade services.
One of our most demandable options for commercial and residential premises is window installation. Bay windows become more and more popular among modern consumers. This is a well-understandable fact because they not only add extra light to the room but extend the area, and make the design extremely customizable.
The ID Construction house remodeling company specializes in the installation, restoration, and repairs of bay windows.
ID Construction is one of a few home improvement companies in New England that specializes in modern bay window maintenance and double-hung window installing.
If you are dreaming about a living room or galley kitchen redesign, bay windows can become a perfect solution.
They will be even suitable for spacious porches, attics, and bedrooms.
Our experts will inspect your existing windows and design the most appropriate project of new construction that consists of one big window placed in the center and smaller ones angled on both sides.
A big variety of colors and materials are at your disposal.
In comparison with other home renovation companies in New England, ID Construction demonstrates an integrated design approach to meet our clients' expectations.
New bay windows will complement both the traditional and modern exterior and interior of your building. The installation process will not take much time.
Sometimes such a wonderful construction requires reparation to serve dozens of years more.
Our specialists undertake various restoration procedures that include replacement of old rotted joints, repair of lock bites, muntins, and other constructional parts.
Additionally, we offer supplementary services like:
Interior and exterior paint removal;
Painting and finishing of the window surface;
Installation of auxiliary contractions like weather-stripping sets and bulb gaskets.
It is worth noting that ID Construction is one of those American remodeling contractors that specialize in glassworks for bay windows.
This sort of restoration is required to do away with the challenge of broken windows, different cracks, and fissures.
Improve the heat-saving properties of your house with our company!
Contact us and get detailed information on our services and pricing! Our managers will answer your questions, so place the order right now!
LOOKING FOR A QUALITY AND AFFORDABLE CONSTRUCTION COMPANY FOR YOUR NEXT PROJECT?
What People Say
Find Out Why People Love Working with ID Construction Company