Window Replacement & Installation
Installing New Windows is One of the Best Things Homeowners Can Do to Improve the Energy Efficiency of Their Homes
For people, home is the best place in the world. There everybody feels relaxed and comfortable. Most house owners like when rooms are cheerful and the light goes inside their homes in the daytime. For this purpose, it is necessary to think of big and modern windows. They can not only provide sufficient light quantity but complement the exterior and interior.
The ID Construction home renovation company offers a wide range of remodeling, repair, and other services that are focused on house improvements.
Together with constructional works that take place indoors and outdoors, we provide landscaping and designing options.
In comparison with other American remodeling companies and private handymen agencies, we do not limit our clients in available services.
Insulation, roofing, addition projecting, and installation of windows are accessible for our consumers.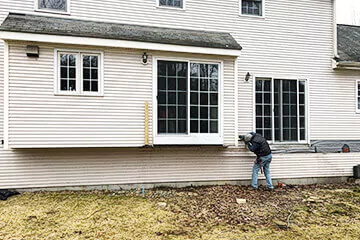 Massachusetts' Premier Door Installation Service
We Provide Professional Construction, Renovation, and Roof Services in Boston and throughout MA with a Real Focus on Customer Satisfaction

Safety Estimate
We've taken enhanced precautionary measures to ensure a safe experience for our clients and employees. We are one of the construction companies in MA with all certificates, insurance, and local work permits.

Affordable Price
We put effort and experience into saving your budget and offer optimal solutions for any project, including commercial and residential roofing services.

Discounts for New Customers
You have already found the best 'near me' construction company. Prepare your home for the fine weather days with ID Construction Company services.
Call us at +1 (617) 515-9124

Consultation Online
Do you want to know more about new construction, renovation, or roofing services in Boston? Call us for a FREE consultation today!
+1 (617) 515-9124
LOOKING FOR A QUALITY AND AFFORDABLE CONSTRUCTION COMPANY FOR YOUR NEXT PROJECT?
Our Services
We will Make Your Dreams Come True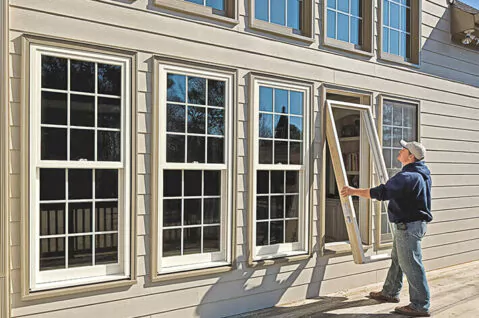 You can count on our professional approach and attention to each detail. Our specialists meet your demands and deliver timely results of the highest quality.
Speaking about windows as one of the most essential interior and exterior aspects, the ID Construction remodeling contractor offers installation, repairs, restoration, and other services to choose from.
Each project starts with a qualitative inspection.
Our experts take into account our clients' requirements and physical parameters like height, width, and depth of construction.
We make a specialty out of two main directions that are very popular in Newton and throughout Massachusetts when it comes to window installation.
ID Construction is one of a few home improvement companies in New England that specializes in modern bay window maintenance and double-hung window installing.
An extremely contemporary and stylish solution both for the refreshment of external and internal appearance of residential houses.
Even some commercial premises use bay windows for the arrangement of the building with offices. The most notable feature of bay windows is that they become a true gem of any design. One big is installed in the center and two smaller ones are angled on both sides.
Such an attractive composition brings a big quantity of light and makes a room bigger visually.
Our dedicated team is ready to undertake high-grade installation of bay windows in your residential and commercial properties.
Additionally, we offer a living room or galley kitchen redesign with this type of window to enlarge the area and stay pleased with extra space for relaxation, training, houseplant caring, etc.
In comparison with standard bow windows, the bay type will satisfy you with extra perks to take into consideration:
Refreshed house interior and exterior;
Additional light;
Extra ventilation properties that complement microclimate indoors;
Modern design and more capabilities for furnishing.
This is a sliding window set made of high-resistant hardware that makes it possible to get more fresh air in summer and customizable ventilation options in cold seasons.
Our experts will install or replace old windows with a single-hung design.
We use only high-grade fittings for our work for your double-hung windows with vertical sliders to provide extremely long exploitation periods.
If you need to repair your double-hung windows or install new ones of suitable color and material, we are at your command.
ID Construction guarantees that you will stay satisfied with updates.
Count on us and place the order right now! Our managers will provide additional information on our services. Entrust your commercial and residential property improvements to one of the top-ranking home renovation contractors in the USA!
LOOKING FOR A QUALITY AND AFFORDABLE CONSTRUCTION COMPANY FOR YOUR NEXT PROJECT?
What People Say
Find Out Why People Love Working with ID Construction Company
They did a great job fixing a leak around my chimney. I really appreciated how careful they were with covid precautions too.
Beth Hestad
They did a great job fixing a leak around my chimney. I really appreciated how careful they were with covid precautions too.
Beth Hestad