SMART House
We Want You to Love Where You Live
Implementation of innovative techniques simplifies numerous routine tasks, present extra minutes and hours for leisure activities, and bring more comfort.
The ID Construction company is relevant to today's digital progress. That is why we can offer many actual household solutions, having modernized and optimized indoor and indoor space.
The concept of the SMART house attracts many of our clients. Our dedicated team realizes your ideas and make all the available digital home renovation accommodations true-life.
This is the best way to customize your living space in full. Take a closer look at the services we provide all the willing consumers in Newton and throughout Massachusetts with.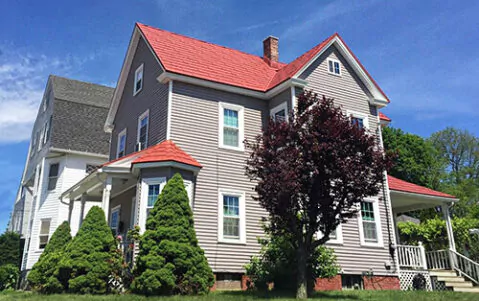 Why Choose Us
We Provide Professional Construction, Renovation, and Roof Services in Boston and throughout MA with a Real Focus on Customer Satisfaction

Safety Estimate
We've taken enhanced precautionary measures to ensure a safe experience for our clients and employees. We are one of the construction companies in MA with all certificates, insurance, and local work permits.

Affordable Price
We put effort and experience into saving your budget and offer optimal solutions for any project, including commercial and residential roofing services.

Discounts for New Customers
You have already found the best 'near me' construction company. Prepare your home for the fine weather days with ID Construction Company services.
Click to Call For a Free Quote

Consultation Online
Do you want to know more about new construction, renovation, or roofing services in Boston? Click to Call for a FREE consultation today!
LOOKING FOR A QUALITY AND AFFORDABLE CONSTRUCTION COMPANY FOR YOUR NEXT PROJECT?
Our Service
We will Make Your Dreams Come True
It is worth noting that our experts are able to integrate smart technologies seamlessly into the design of the new-construction house.
Additionally, any tech solutions are available for installation into the already-built premises. This way American families can count on the whole-house automation and other benefits inside their homes due to the present-day technical opportunities.
Our service range both partial SMART home remodeling and full updates with design and hard-wiring options.
Whole-House Control System Integration
It is difficult to imagine modern families without gadgets, electric appliances, and other devices now. The whole-house control system is a real thing for those who aspire to get absolutely automated functions of all the household units inside the house. It is possible to switch on your TV set or turn off the light in the room with the help of one fingertip on the smartphone or other pocket screen.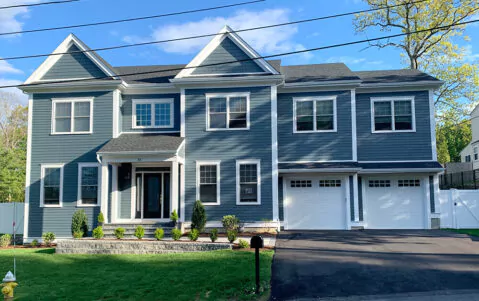 Our technical workers undertake the qualitative installation of various automation systems that meet the requirements of our clients. You decide on your own how many appliances will be integrated during the SMART house remodeling process.
Security Options
Together with kitchen redesign, electronic automation, and other updates, home security is very necessary. Protect your house with the help of doorbell and perimeter cameras, outdoor and indoor motion sensors, and other solutions.
We can install all the security tools independently or integrate them into your whole-house control system.
You will receive alerts regularly on your smartphone when something goes wrong on the territory of your property. Our security options are based on the latest technologies and significantly improve your safety measures.
Additionally, there are other solutions to take into account:
Indoor security cameras – to keep track of children, nurses, tutors, household workers, etc. It is an essential option for people who often have business trips and leave their homes regularly.
Smart alarm panel – alerts are sent immediately in case the window breakage, turned-on light in any room, and so on. Users can choose individual settings (inform neighbors, call the police at the moment of the break-in, etc.).
Climate Control and Smart Thermostats
Smart heating and cooling systems are the best solutions when it comes to indoor climate control. We install smart thermostats to maintain comfortable temperatures in any part of the premises.
The ID Construction specialists recommend integrating climate control equipment to escape problems with wetness, dryness of the air, etc. The installation can take place on any stage of the living room, kitchen, attic, or bedroom remodel session.
In comparison with other US home improvement companies, we provide single-purpose smart-home solutions. You can opt for built-in speaker installation, electric system upgrades with the help of USB outlets, automatic lighting, and shading options.
LOOKING FOR A QUALITY AND AFFORDABLE CONSTRUCTION COMPANY FOR YOUR NEXT PROJECT?
What People Say
Find Out Why People Love Working with ID Construction Company