Shake & Shingle Siding
Begin Transforming Your Home Today
A high-quality siding can improve the external appearance of any premises.
The exterior looks great and the wall coverage made of cement, vinyl material, or wood boards bring additional protection from moisture, water leakage, and other unpleasant situations.
One of the most popular siding types among American house owners is shake installation.
Shakes are horizontal structural elements with rough-split texture.
The ID Construction remodeling contractor provides high-grade siding services in Newton and throughout Massachusetts. We have already realized hundreds of home renovation projects and made dozens of families happier.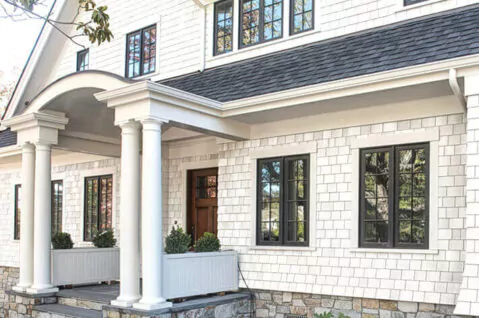 Both the external and internal appearance of residential and non-residential premises were refreshed and significantly changed.
The range of our services is almost unlimited. As one of the most reliable home improvement companies in the USA, we guarantee timely repairs, maintenance, and house remodeling work provision exceptionally at an affordable price.
Among the most demandable siding services are various types of shake installation.
Why Choose Us
We Provide Professional Construction, Renovation, and Roof Services in Boston and throughout MA with a Real Focus on Customer Satisfaction

Safety Estimate
We've taken enhanced precautionary measures to ensure a safe experience for our clients and employees. We are one of the construction companies in MA with all certificates, insurance, and local work permits.

Affordable Price
We put effort and experience into saving your budget and offer optimal solutions for any project, including commercial and residential roofing services.

Discounts for New Customers
You have already found the best 'near me' construction company. Prepare your home for the fine weather days with ID Construction Company services.
Click to Call For a Free Quote

Consultation Online
Do you want to know more about new construction, renovation, or roofing services in Boston? Click to Call for a FREE consultation today!
LOOKING FOR A QUALITY AND AFFORDABLE CONSTRUCTION COMPANY FOR YOUR NEXT PROJECT?
Our Services
We will Make Your Dreams Come True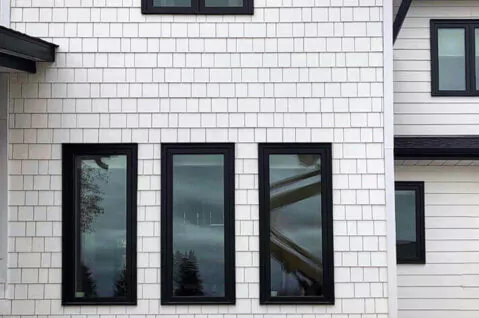 Besides qualitatively-done kitchen redesign, addition construction, and other interior & exterior upgrades of residential and commercial buildings, our professional house-builders undertake shake siding.
Each client has an opportunity to select the most appropriate siding material, shake style, and color.
The ID Construction dedicated team handles both installation of new cement, wood, vinyl shake siding and removal of old wall coverage together with replacement of damaged or old-fashioned siding.
Shake Siding Installation
Among available variants, there are three main shake siding materials to choose from.
We pay attention to each detail to provide a brilliant final result to consumers.
Here is a list of siding products we use for installation:
Fiber cement shakes – are notable with their high-level weather resistance and a big variety of accessible colors for finishing touches. This type of siding is often used as an alternative to wood shakes.
Vinyl shake siding – one of the most budget-friendly layering variations that house owners choose for their properties. The notable features of vinyl shakes are low-maintenance aspect and impressive durability. If you require cost-effective siding material, this is a thing.
Wood shakes – our experts make a specialty out of various wooden shake installation. But the most demandable type of natural-wood siding is still cedar one. This siding product brings natural and eye-catching external appearance together with high-grade protection of walls from weather extremes and other factors.
The shake installation takes place when the surface inspection and other preparative procedures come to an end. We demonstrate an exceptionally responsible approach to this question.
We are a reliable remodeling contractor you can opt for.
Shake Repairs and Replacement
If your old shake siding is damaged, our specialists are able to fix micro-cracks and bends or remove laying materials of inappropriate quality.
The replacement procedure contains the siding product selection, work surface cleaning, and the main stage of new siding installation.
Our improvement projects are always of high-level quality and very aesthetic.
If you are not satisfied with your existing siding and exterior of your house at all, the ID Construction experts will cope with this task.
Our company uses only high-grade constructional materials.
If you need siding services or professional assistance with other challenge accomplishments like backyard remodel or attic redesigning, contact our managers to discuss your order in detail.
LOOKING FOR A QUALITY AND AFFORDABLE CONSTRUCTION COMPANY FOR YOUR NEXT PROJECT?
What People Say
Find Out Why People Love Working with ID Construction Company