Clapboards Siding
Begin Transforming Your Home Today
Today people have numerous ideas and opportunities for aesthetic exterior and interior at affordable prices.
Siding guarantees not only an eye-catching external appearance but a well-protected wall surface from climate irritants, temperature changes, weather extremes, and other factors.
That is why siding plays a great role when it comes to home renovation services.
The clients of ID Construction often pay significant attention to their commercial and residential premises.
Especially, people think about the exterior of their houses. It is well-understandable because its appearance characterizes them like bad or good owners.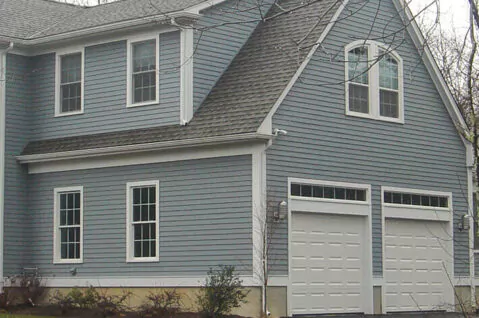 To make your home weather-resistant and refresh its exterior, count on our house remodeling services.
Each improvement starts with the well-protected walls, roof, and other constructional parts of your premises.
Clapboard installation and repairs come in handy to solve annoying problems that often cause leakages, moisture development, and other unpleasant issues.
Why Choose Us
We Provide Professional Construction, Renovation, and Roof Services in Boston and throughout MA with a Real Focus on Customer Satisfaction

Safety Estimate
We've taken enhanced precautionary measures to ensure a safe experience for our clients and employees. We are one of the construction companies in MA with all certificates, insurance, and local work permits.

Affordable Price
We put effort and experience into saving your budget and offer optimal solutions for any project, including commercial and residential roofing services.

Discounts for New Customers
You have already found the best 'near me' construction company. Prepare your home for the fine weather days with ID Construction Company services.
Click to Call For a Free Quote

Consultation Online
Do you want to know more about new construction, renovation, or roofing services in Boston? Click to Call for a FREE consultation today!
LOOKING FOR A QUALITY AND AFFORDABLE CONSTRUCTION COMPANY FOR YOUR NEXT PROJECT?
Our Services
We will Make Your Dreams Come True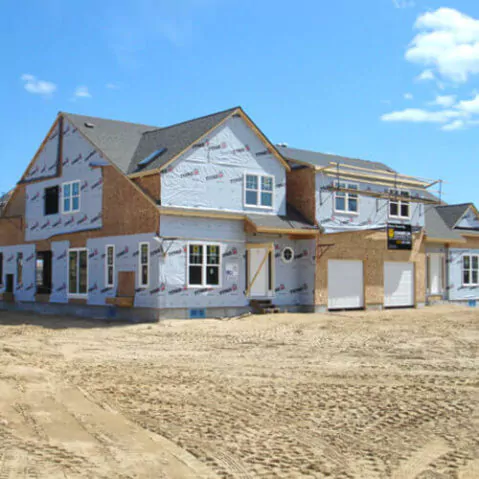 Besides vinyl and wood siding, the ID Construction handymen undertake clapboard installing services.
The exterior home remodeling starts with surface inspection and project designing. It is worth noting that clients have an opportunity to select siding materials from a wide range of available products.
We use only premium clapboards produced by the top-ranking manufacturers.
Besides clapboard installation, we can offer reparation works to eliminate some fraction problems with the wall coverage.
You can opt for our timely delivery of repairs and responsible approach to each project.
Clapboard Installation
Our experts install different boards to side the exterior of your commercial or residential building. In comparison with other American home improvement companies, the variety of available clapboard is really impressive.
We provide installation of the following siding boards:
Hemlock;
Pine;
Spruce;
Cedar, etc.
The procedure contains several stages to take into consideration. It does not matter which kind of exterior updates take place. It can be both residential and non-residential remodeling of the premises of your interest. Let it be a garage remodel project or exterior renovation of your addition.
The clapboards of a certain wood are nailed horizontally to provide a highly-resistant siding. The external side of the house should be cleaned previously.
The work surface is usually fettled and insulated if necessary to improve wind resistance properties. The installation process takes not much time. The final result will please you with the high-quality appearance and ideal performance that is required for long-lasting exploitation terms.
Clapboard Siding Repairs
Sometimes clapboards are bent and stressed.
In this case, qualitatively-done repairs take place. Besides actual solutions for damaged boards, we provide other supplementary fixing operations to renovate your siding:
Patching small gouges;
Broken clapboard corner reparations;
Re-painting procedures;
Epoxy resin fixation of cracked boards;
Board replacement (fractional).
Sometimes repairs do not bring an appropriate result. In this case, our dedicated team handles the removal of old siding materials and replaces them with new clapboards. The improved siding will provide better protection for your microclimate indoors and a more attractive external appearance.
Do not search for unchecked occasional near-me remodeling companies. Count on our professionalism and individual approach together with a wide selection of services.
You will stay pleased with the affordable prices and quality of our work!
LOOKING FOR A QUALITY AND AFFORDABLE CONSTRUCTION COMPANY FOR YOUR NEXT PROJECT?
What People Say
Find Out Why People Love Working with ID Construction Company