Standing Seam Panels
Metal Roof Contractors – For all your metal needs!
Standing seam panels are a roofing material with impressive reliability indicators.
Due to its design and installation features, standing seam panels are considered one of the most durable, sealed and fully-protected slope roof coverings.
ID Construction performs any kind of roofing services for residential and commercial buildings in Massachusetts.
We use proven materials and advanced technologies to carry out tasks of any complexity and to provide high quality roofing services.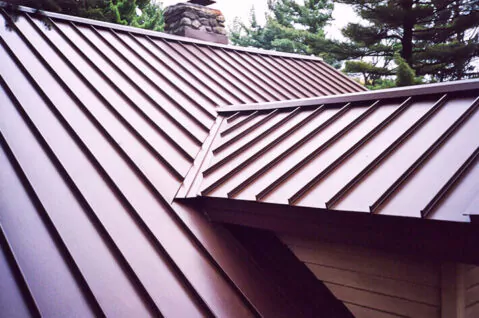 Why Choose Us
We Provide Professional Construction and Renovation Services with a Real Focus on Customer Satisfaction

Safety Estimate
We've taken enhanced precautionary measures to ensure a safe experience for our clients and employees.

Affordable Price
We save your budget and offer optimal solutions

Discounts for New Customers
Prepare your home for the fine weather days with quality facilities ID Construction company.
Call us +1 (617) 515-9124

Consultation Online
Call us for a FREE consultation today!
+1 (617) 515-9124
Our Services
We will Make Your Dreams Come True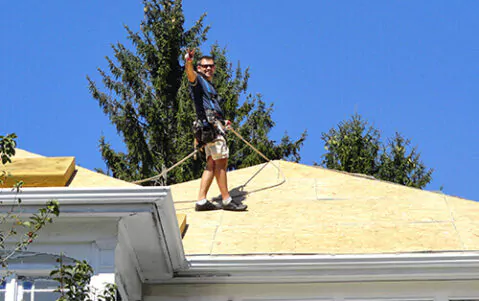 Standing seam panels are a well-known roofing material that definitely requires professional installation and specialized tools.
That is why it is strongly recommended to contact professionals if you choose seam panels as a covering for the roof.
Our roofers know everything about low-slope and slope as well as modern roofing materials such as standing seam panels.
They know how to achieve maximum service life of seam panel roofs, how to reinforce the weakest elements to gain maximum protection.
Depending on the type of material (roll or sheet), our roofers use special equipment and techniques to securely fasten the elements to each other.
They install roofs with no fasteners visible or holes made on the roof surface.
Thus, the construction gains maximum anti-corrosion and insulation properties.
We guarantee that the 'standing seam panel' roof will reliably protect the house from rain and snow, withstand even stormy winds, and last for decades
In addition, such a roof does not require maintenance.
Attention! Standing seam panels reliably protect the house, but do not keep snow on the surface. Mini-avalanches can slide off the roof during heavy snowfall.
Standing seam panels are suitable for the roofs of any buildings and houses, but in each case, roofers select the best product brand and model.
Contact our specialists to find out more, tell us about your plans and we will calculate the estimate.
Types of Standing Seam Panels We Install
We will Make Your Dreams Come True
There are several types of roofing panel seams. We believe that the standing seam is one of the most reliable fasteners for connecting slope roof elements.
Our roofers work with standing seam panels made of aluminum, galvanized steel, various alloys (zinc, titanium). The cost of the particular roofing material, as well as its properties, differs. Contact our consultants and they will tell you about the benefits of each option.
Standing seam panels are produced in a wide range of colors – from 'classic' colors to bright designer shades. The color and the texture of the material (matte, glossy, textured) are selected depending on the personal demands of the client and the stylistic design of the building.
Our roofers can also replace worn-out roofing materials by selecting the optimal standing seam panels for your new roof.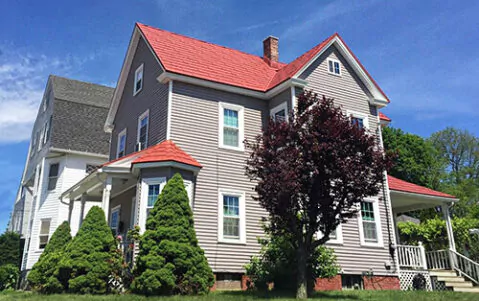 Why Particularly Us?
Why Particularly Our New Home Building Company?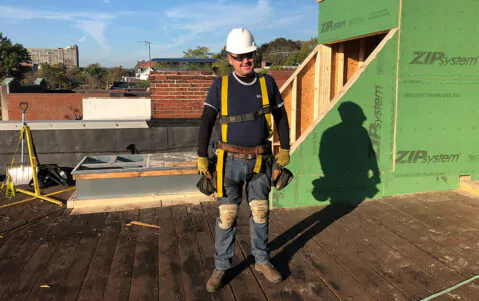 ID Construction provides a full range of roofing services using standing seam panels from the best US manufacturers.
Our experience and qualifications allow us to carry out installation work of increased complexity, on large roofs, roofs of any shapes and with any angle of inclination.
Contact our consultants to tell us more about your construction plans, to consult with experienced roofers and make an estimate for your projects.
What People Say
Find Out Why People Love Working with ID Construction Company
They did a great job fixing a leak around my chimney. I really appreciated how careful they were with covid precautions too.
Beth Hestad
They did a great job fixing a leak around my chimney. I really appreciated how careful they were with covid precautions too.
Beth Hestad