Deck Contractor | Boston, Massachusetts
Boston Deck Contractor: Get Started on Your Deck Today
The ID Construction company is a reliable remodeling contractor specializing in home-building and renovation services throughout Massachusetts.
We also offer services for outdoor improvements, such as deck contractor services, to enhance and upgrade your living space. In addition to bedroom, bathroom, and kitchen redesigns, our experts are here to assist you with any outdoor additions and renovations you may need.
Our clients get fully-modernized and comfortable decks and patios notable for their versatile, stylish, and custom design.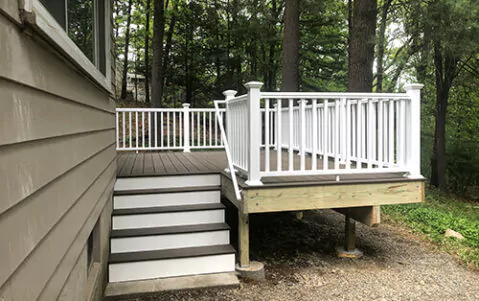 Why Choose Us
We Provide Professional Construction, Renovation, and Roof Services in Boston and throughout MA with a Real Focus on Customer Satisfaction

Safety Estimate
We've taken enhanced precautionary measures to ensure a safe experience for our clients and employees. We are one of the construction companies in MA with all certificates, insurance, and local work permits.

Affordable Price
We put effort and experience into saving your budget and offer optimal solutions for any project, including commercial and residential roofing services.

Discounts for New Customers
You have already found the best 'near me' construction company. Prepare your home for the fine weather days with ID Construction Company services.
Click to Call For a Free Quote

Consultation Online
Do you want to know more about new construction, renovation, or roofing services in Boston? Click to Call for a FREE consultation today!
Deck Contractor – Available Deck Designs
Deck Contractors will Make Your Dreams Come True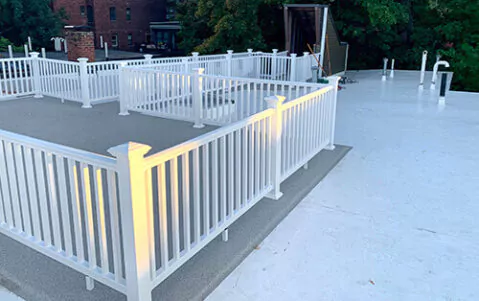 We do not limit our consumers to the variety of deck designs. Our commercial remodeling team can realize different ideas.
If you still think the deck is just a wooden addition with standard specifications, we will prove it is a misconception.
If you're looking to enhance your outdoor living space, a deck contractor can help you create multiple levels, incorporate water features such as pools, and even add an open-air fireplace for cozy family evenings.
Deck Contractors Services
Every Detail Matters.
Various materials can be used for the deck custom construction you have always dreamt about.
Pressure-treated wood, cedar, hardwood, stone, composite or vinyl PVC, glass, redwood, and even metal or steel units become the main elements of the spacious hominess terrace.
We build scratch or remodel all types of decks:
Freestanding decks (or floating and ground-level ones) are built alongside the house generally. The main advantage of this addition is the absence of any permits to receive from the official bodies. Any designs are available to make your freestanding deck fully customizable.
Attached (or fixed) decks obtain a more elaborate structure and attractive superficies. Compared with freestanding models, these additions require particular footing to attach the construction durably and safely.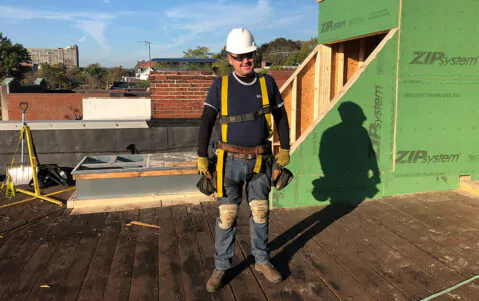 Unlike some home improvement companies, our team of expert constructors and designers includes skilled deck contractors eager to help you tackle your exciting deck-building project.
Patio Construction and Redesign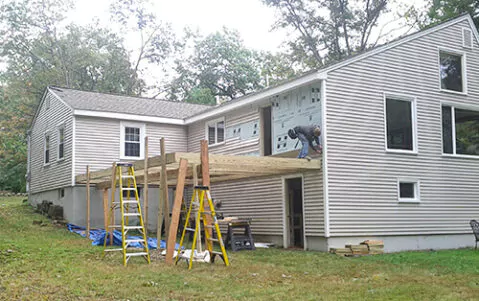 It is worth noting that a patio and a deck are not synonyms. If decks stand above the ground level, patios are located directly aground.
We offer qualitatively-done backyard renovations that include patio construction and redesigning.
If you aspire to get excellent and comfy outdoor relaxing and even living space, check out the range of our services.
Decks Builders Near You – Services
Add Value to Your Home with a Deck.
The ID Constriction company designs, renovate, and custom patios of various types. Both detached and separate additions are constructed and redesigned.
Your house remodels with a spacious patio will broaden the range of outdoor activities and make your space more ergonomic because many amenities can be placed in the refreshed backyard.
Compared with other home addition contractors, we provide a high-end approach to all the building works.
Our consumers can count on the complete package of options:
Custom hardscaping patios – any furniture and other appliance placement are possible.
Patio surfacing – gravel, concrete, pavement, clay bricks, etc.
Covered patios – choose which kind of roofing (partial or complete) is the most appropriate.
Patio accessories – built-in benches, bar sets, screened walls, fireplaces, energy-efficient lighting, and other add-on installation at your service.
Additions with built-in SPA options or roofed swimming pools for an absolute comfort level.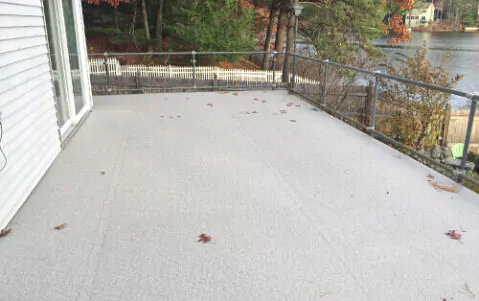 People like to spend their leisure time outside when the weather is fine. If the outdoor space is well-arranged, there is an excellent chance to celebrate holidays and organize parties outside the house.
Decks and patios are suitable for more functional areas for relaxation, entertainment, and other activities.
What People Say
Find Out Why People Love Working with ID Construction Company