Plastering & SheetRock
We will Build Your Home Exactly the Way You Dream
There are two finishing materials that are used for home renovation works and new-construction procedures. Both plaster and sheetrock (drywall) are considered the best finishing variants with a range of advantages to take into consideration.
The ID Construction company makes a specialty out of residential and commercial remodeling in Newton and throughout Massachusetts. One of our specialization areas is plastering and drywall works.
We undertake any kind of wall and ceiling finishing using the following materials. Our experts know everything about plaster and drywall repairs, layouts, installations, and so on.
In comparison with other home renovation contractors, we aim to save clients' time and money. That is why our solutions are always actual when the approach to each project is extremely individual.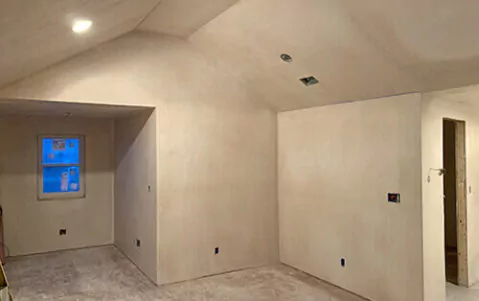 Why Choose Us
We Provide Professional Construction, Renovation, and Roof Services in Boston and throughout MA with a Real Focus on Customer Satisfaction

Safety Estimate
We've taken enhanced precautionary measures to ensure a safe experience for our clients and employees. We are one of the construction companies in MA with all certificates, insurance, and local work permits.

Affordable Price
We put effort and experience into saving your budget and offer optimal solutions for any project, including commercial and residential roofing services.

Discounts for New Customers
You have already found the best 'near me' construction company. Prepare your home for the fine weather days with ID Construction Company services.
Click to Call For a Free Quote

Consultation Online
Do you want to know more about new construction, renovation, or roofing services in Boston? Click to Call for a FREE consultation today!
LOOKING FOR A QUALITY AND AFFORDABLE CONSTRUCTION COMPANY FOR YOUR NEXT PROJECT?
Our Service
We will Make Your Dreams Come True
It is difficult to highlight only one of two ways for the wall and floor finishing. Both plastering and sheetrock are popular among our clients.
When the drywall is considered as rather affordable material and a perfect base for wall or ceiling painting or papering, plaster gets the reputation of the most high-end finishing variant with a wide range of textured design opportunities.
Our designers and builders take into account the requirements and desires of consumers while recommending a certain way to finish walls or ceiling.
We have realized numerous kitchen redesign projects, living room, and bedroom remodels that included plastering and sheet-rock finishing.
Our experience allows the ID Construction team to stay the leading construction firm with a wide range of services to count on.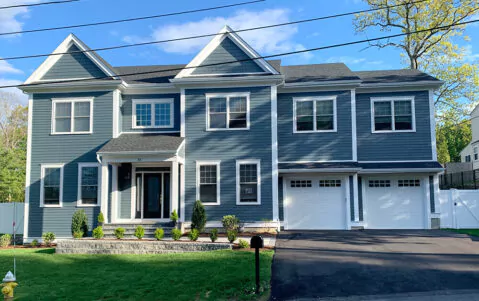 Plastering
We undertake various interior coating accomplishments and provide high-quality repairs of exciting plaster layers. The skillful team of experts will remove and replace old coating and loose plaster to improve the design of any room including the cellar floor, attic, and other additions.
If your walls and ceiling were damaged by the water leaks, our staff would eliminate this problem and put the clock back with the attractive style you had before any unpleasant environmental factors.
Additionally, our service range includes the following plastering activities:
Texture, color, material matching;
Plastering works execution;
Acoustical ceiling installation;
Sound-suppression wall finishing;
Insulation and soundproof (sound-deadening) system installation, etc.
SheetRock
Speaking about drywall finishing, it is worth noting that we provide sheet-rock layouts and qualitative designing for your interior. You will be satisfied with absolutely smooth uneven surfaces in your houses at the end of reconditioning works.
Our experts make real both residential and office sheet-rock fit-ups.
Additionally, among our drywall options are:
Sheetrock removal and replacement in case of cracks, tapes, and other damages.
Repairs of ill-conditioned walls and ceilings.
Redesigning of your interior with the help of drywall finishing solutions, etc.
Everyone dreams about extremely comfortable houses with modern furniture, electric appliances, and other accommodations. People hanker for spacious bedrooms or cross-functional kitchens with various devices for cooking. We as one of the most reputable renovation companies are able to realize any design of your interest.
Especially when it comes to finishing touches to decorate your walls and ceiling. The ID Construction interior solutions will complement your furniture and household appliances, having created a unique composition for your exceptional comfort. Call our managers to place the order and stay pleased with the final results very soon!
LOOKING FOR A QUALITY AND AFFORDABLE CONSTRUCTION COMPANY FOR YOUR NEXT PROJECT?
What People Say
Find Out Why People Love Working with ID Construction Company