Interior Painting Services
Residential Painting from Our Expert Teams
It goes without saying that the most comfortable place in the world is home.
We feel exceptionally convenient when we stay in our houses with the nearest and dearest ones.
Nevertheless, to stay absolutely pleased with your home-based comfort is not enough to buy appropriate furniture and electrical appliances.
It is better to pay attention to your interior design beforehand.
It is worth noting that some aesthetic defects on the walls, ceilings, and other constructional parts of your premises can annoy you much.
The best solution to do away with these issues is to order interior painting services.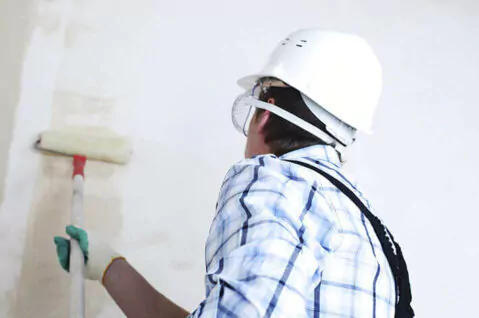 The ID Construction remodeling contractor offers a wide range of restoration, repair, and other options to choose from.
Our dedicated team is ready to discuss your project, provide helpful recommendations, and undertake all necessary works.
In comparison with other American home improvement companies, we advance only a customer-centric approach. It means that the variety of available services is not limited.
Why Choose Us
We Provide Professional Construction, Renovation, and Roof Services in Boston and throughout MA with a Real Focus on Customer Satisfaction

Safety Estimate
We've taken enhanced precautionary measures to ensure a safe experience for our clients and employees. We are one of the construction companies in MA with all certificates, insurance, and local work permits.

Affordable Price
We put effort and experience into saving your budget and offer optimal solutions for any project, including commercial and residential roofing services.

Discounts for New Customers
You have already found the best 'near me' construction company. Prepare your home for the fine weather days with ID Construction Company services.
Click to Call For a Free Quote

Consultation Online
Do you want to know more about new construction, renovation, or roofing services in Boston? Click to Call for a FREE consultation today!
LOOKING FOR A QUALITY AND AFFORDABLE CONSTRUCTION COMPANY FOR YOUR NEXT PROJECT?
Our Services
We will Make Your Dreams Come True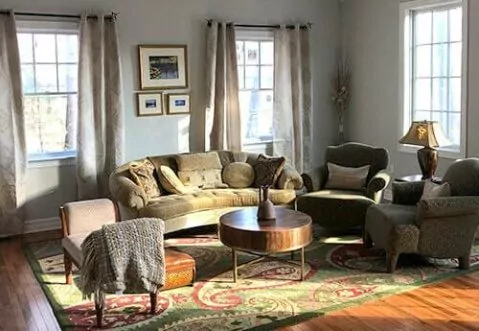 Our specialists handle home renovation works, qualitative repairs, and designing in Newton and throughout Massachusetts.
You can place an order not only for painting services but ask our experts to create an individual project to improve zoning properties, enlarge space (galley kitchen redesign and other well-thought solutions), and do other customizations.
Interior painting is a necessary procedure to take into account when it comes to design refreshment indoors.
The ID Construction professional painters will do everything properly, without any mess, and according to specified timeframes.
Preparation for Interior Painting
Together with covering and masking of furniture and other objects indoors, our specialists inspect all the surfaces that are necessary to paint.
It is an essential stage of preparation because only this way it is possible to determine the best finishing products, an ideal color, and scope of works to accomplish.
Usually, walls, ceiling, floors, or other surfaces obtain some cracks, strains, or other damages.
We are one of those home remodeling contractors that offer high-grade drywall, caulking, cleaning, and other services to improve the surface condition.
Additionally, our painters will handle scraping and sanding procedures to make the to-be-painted area smooth and ready for the main stage of works.
This way, all the preparatory process contains several stages to complete.
Missing texture, micro-cracks, roughness, and other defects are eliminated.
Interior Painting
Our dedicated team uses only high-quality materials.
The ID Construction clients can count on the rich assortment of available colors and types of paints:
Flat paints – your perfect decorative solution for low-traffic areas like corners, ceilings, etc.
Eggshell – a very practical and beautiful finishing variant. It is suitable for painting living rooms, bedrooms, kitchens.
Satin paints – one of the best finishes for high-traffic rooms like kitchens and living rooms. Its notable feature is easy-to-clean property.
Semi-gloss and high-gloss paints – very shiny and bright finishing variants that will complement your interior for sure. Moreover, both finishes are mildew-resistant. It means that we can create a perfect interior in your bathrooms, kitchens, and basements with the help of these paints.
It is worth noting that our painters apply several coats carefully.
We obtain modern rollers and brushes for the highest performance on any surface.
Contact us if you would like to order an interior painting or other residential and commercial remodeling services.
Our managers are waiting for your call!
LOOKING FOR A QUALITY AND AFFORDABLE CONSTRUCTION COMPANY FOR YOUR NEXT PROJECT?
What People Say
Find Out Why People Love Working with ID Construction Company