Exterior Home Painting
Begin Transforming Your Home Today
Besides the fact that the interior should be attractive and eye-catching to create a stunning atmosphere inside the house, the exterior design is also a very necessary aspect of any premises.
Owners of commercial and residential properties should take into account that the beautiful appearance of the building is not only an aesthetic benefit but the best way to protect walls from weather changes, temperature bounces, and other external irritants like moisture, storms, etc.
Exterior painting solves many issues at once.
First, it brings a seductive look to your immovable property.
Secondly, high-grade finishing ensures improved heat-saving properties of any house.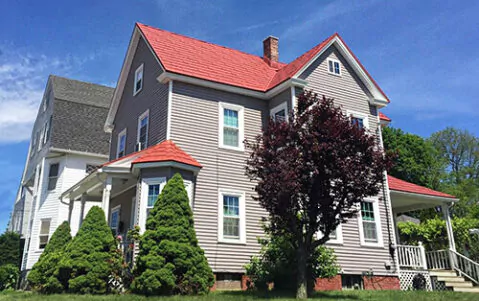 The ID Construction remodeling contractor is one of the leading companies in New England with a wide area of specification.
Our dedicated team offers qualitative restoration and repair services in Newton and throughout Massachusetts.
We are one of the best home improvement companies to count on.
Why Choose Us
We Provide Professional Construction, Renovation, and Roof Services in Boston and throughout MA with a Real Focus on Customer Satisfaction

Safety Estimate
We've taken enhanced precautionary measures to ensure a safe experience for our clients and employees. We are one of the construction companies in MA with all certificates, insurance, and local work permits.

Affordable Price
We put effort and experience into saving your budget and offer optimal solutions for any project, including commercial and residential roofing services.

Discounts for New Customers
You have already found the best 'near me' construction company. Prepare your home for the fine weather days with ID Construction Company services.
Click to Call For a Free Quote

Consultation Online
Do you want to know more about new construction, renovation, or roofing services in Boston? Click to Call for a FREE consultation today!
LOOKING FOR A QUALITY AND AFFORDABLE CONSTRUCTION COMPANY FOR YOUR NEXT PROJECT?
Our Services
We will Make Your Dreams Come True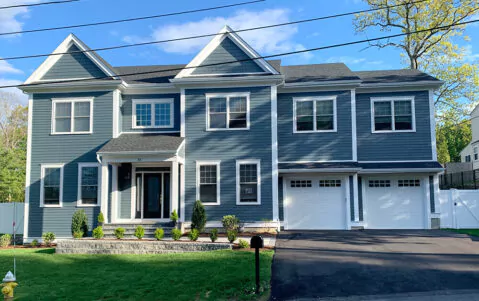 Speaking about exterior painting, it is worth noting that ID Construction provides a comprehensive approach to each stage of works.
It means that besides the panting of surfaces, our specialists handle cleaning, caulking, scraping, and other procedures.
This way the perfect final result is guaranteed.
Your walls will be protected from any harmful factors like temperature changes, severe winds, storms, wetness, moisture, etc.
Our home renovation company uses only high-grade paints and finishes to satisfy our clients with the quality of exterior updates.
The painting process consists of several essential stages that are impossible to miss.
We understand that you would like to see an extremely prettified house at the end of our improvement works.
Preparation for Exterior Paint
This stage includes qualitative drywall services to avoid texture missing.
It is necessary to repair any holes and cracks that can bring a negative impact not only on the exterior look but on the heat-saving properties as well.
The preparation stage includes surface cleaning and caulking because some coverage damages take place around windows and doors.
Before exterior painting, our specialists undertake scraping and sanding procedures to get ready for the main stage of your exterior updates.
It is worth noting that ID Construction is one of the flagship American home renovation companies that use only high-grade painting and finishing products.
Exterior Painting
Our clients can select any color and any type of paint to refresh the exterior look of their commercial and residential premises.
Our house remodeling team uses various types of finishes to choose from.
Among the most demandable ones for improvement works outdoors are:
Oil-based paints;
Stir oil-based paints;
Latex exterior paints;
Acrylic latex exterior paint, etc.
Our specialists apply several coats of paint to achieve the greatest results and provide your building with an incredible appearance.
You will stay pleased with the general picture and will notice upgraded heat-saving properties after drywall and caulking works.
If you aspire to significant exterior refreshments, the ID Construction home remodeling company is at your command.
You will be impressed with the top visual attractiveness of your house for sure.
Additionally, our team offers other services to take into consideration.
We make a specialty out of kitchen redesigns, landscaping, insulation, carpeting, and other exterior and interior options.
Contact our managers to specify all the details.
Call us if you are ready to place the order!
Your home sweet home will be thankful for qualitative restorations and repairs.
And you will feel proud of your awesome house!
LOOKING FOR A QUALITY AND AFFORDABLE CONSTRUCTION COMPANY FOR YOUR NEXT PROJECT?
What People Say
Find Out Why People Love Working with ID Construction Company