House Painting Services
House Painting Services That Make Your House Feel Like a Home!
Each house owner dreams about extremely comfortable premises with stylish design and well-thought interior and exterior.
To make your home absolutely customized and modern, there are many decorative solutions to choose from.
One of them is painting.
It is possible to add more colors to your walls, ceiling, and other constructional parts.
A big variety of exterior and interior paints open new opportunities to owners of commercial and residential premises.
The ID Construction home remodeling company is ready to assist you in improvements to any building.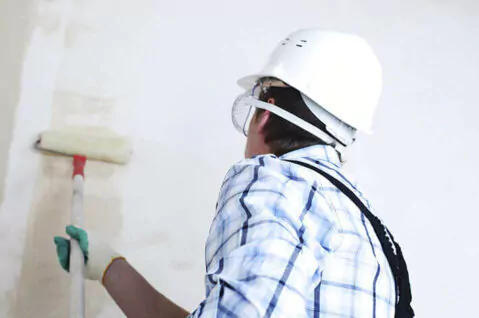 Our dedicated team makes a specialty out of the exterior and interior painting to complement your exceptional atmosphere both indoors and outdoors.
In comparison with other American home renovation contractors, we do not limit our clients in paint selection. Numerous available variants are at your command.
Our experienced painters will undertake any necessary works and make your house even more attractive!
Why Choose Us
We Provide Professional Construction, Renovation, and Roof Services in Boston and throughout MA with a Real Focus on Customer Satisfaction

Safety Estimate
We've taken enhanced precautionary measures to ensure a safe experience for our clients and employees. We are one of the construction companies in MA with all certificates, insurance, and local work permits.

Affordable Price
We put effort and experience into saving your budget and offer optimal solutions for any project, including commercial and residential roofing services.

Discounts for New Customers
You have already found the best 'near me' construction company. Prepare your home for the fine weather days with ID Construction Company services.
Click to Call For a Free Quote

Consultation Online
Do you want to know more about new construction, renovation, or roofing services in Boston? Click to Call for a FREE consultation today!
LOOKING FOR A QUALITY AND AFFORDABLE CONSTRUCTION COMPANY FOR YOUR NEXT PROJECT?
Our Services
We will Make Your Dreams Come True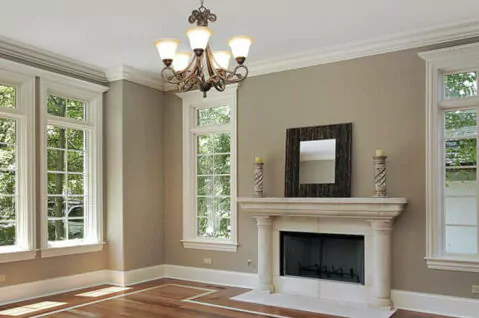 The ID Construction remodeling contractor provides high-grade painting services together with other options like repairs, designing, landscaping, roofing, etc. in Newton and throughout Massachusetts.
Our experts will paint any surface to improve your interior and exterior the best way.
It is worth noting that we use only high-quality paints and offer our consumers a wide range of painting and finishing products to select from:
Stir oil-based paints;
Eggshell;
Flat paints;
Latex paints, etc.
Exterior Painting
Besides aesthetic improvements, exterior painting is responsible for the protection of walls and other constructional parts of your house.
That is why it is necessary to pay focused attention to siding, paint selection, and exterior finishing. Our specialists are ready to undertake any painting work to complement the stylish design of your premises.
We use oil-based paints, latex paints, and acrylic latex products.
If necessary, ID Construction experts can use other painting materials to meet your expectations.
In comparison with most home improvement companies in New England, we handle surface inspection before paint works.
A comprehensive analysis of your walls and other constructional parts is required to avoid peels, cracks, and strains in the future.
Interior Painting
It is well-understandable that people pay more attention to their interior because they spend a lot of time at home.
Create an extremely pleasant atmosphere indoors with the help of our painting services.
It is worth noting that our dedicated team provides drywall repairs together with interior paint to make the final result not only eye-catching but qualitative.
Your interior compartments like walls, ceiling, baffles, and other surfaces will be well-protected from moisture, wetness, and other external irritants.
If you are planning to order your galley kitchen redesign or living room decorative improvements, take into account washable and waterproof paint products.
This is the best solution to paint walls in the most visited rooms with these mixtures
Additionally, washable paint will be suitable for nursery room updates because small children often like to surprise their parents with penciling on the walls.
We offer various paint finishes to complement your interior.
Our consumers can select both matte paints and eggshell coverage or pick sides with other finishing products like satin, semi-gloss, and high-gloss paints.
The ID Construction home renovation company will be glad to become your reliable assistant when it comes to painting exterior and interior surfaces.
We will demonstrate our comprehensive approach to your project.
Contact our managers to place the order or specify some more details beforehand!
LOOKING FOR A QUALITY AND AFFORDABLE CONSTRUCTION COMPANY FOR YOUR NEXT PROJECT?
What People Say
Find Out Why People Love Working with ID Construction Company