Landscaping services: standard and customized solutions
Dream Big, We'll Do the Rest with Our Landscaping Services
A comfortable house with spacious rooms and cozy furniture is required for the high-level convenience of all family members. However, people should not forget outdoor space that can bring different areas for relaxation, work, and entertainment. How to turn the space around your house into a place where you can gather with friends for a barbecue or watch the sunset? The answer is simple – professional landscape services.
Your backyard area is the best place for aesthetic enjoyment.
ID Construction makes a specialty out of home remodeling together with landscaping services.
Our specialists are ready to improve your interior and any area outdoors.
If you dream about the perfect yard with plants and well-thought decorative elements, our dedicated team is at your command.
We provide landscaping services in every city in Massachusetts. Call our specialist or leave a request to discuss your landscape project on the site.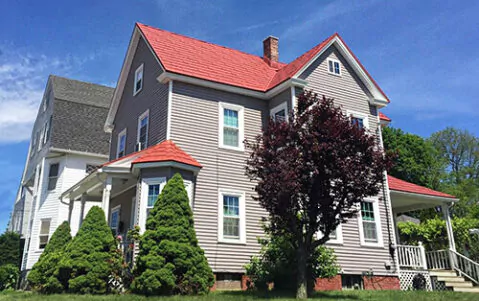 Why Choose Us
We Provide Professional Construction, Renovation, and Roof Services in Boston and throughout MA with a Real Focus on Customer Satisfaction

Safety Estimate
We've taken enhanced precautionary measures to ensure a safe experience for our clients and employees. We are one of the construction companies in MA with all certificates, insurance, and local work permits.

Affordable Price
We put effort and experience into saving your budget and offer optimal solutions for any project, including commercial and residential roofing services.

Discounts for New Customers
You have already found the best 'near me' construction company. Prepare your home for the fine weather days with ID Construction Company services.
Click to Call For a Free Quote

Consultation Online
Do you want to know more about new construction, renovation, or roofing services in Boston? Click to Call for a FREE consultation today!
New England and Boston Climate Peculiarities
We will Make Your Dreams Come True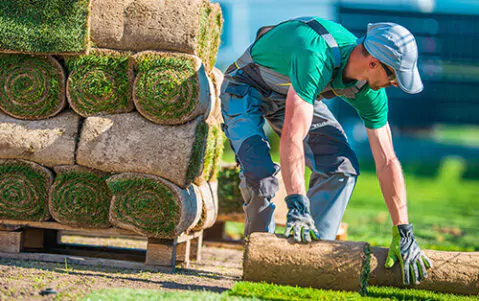 We provide high-grade home renovation services in Newton and throughout Massachusetts. That is why our experts know well and consider all the peculiarities of the local climate and geology.
It is necessary for qualitatively-done landscaping. For example, New England is notable for its humid continental climate that can vary from the continental type to the milder subtropical type in the southern regions.
It means that general improvement and landscaping differ from one climate zone to another. Additionally, not all renovation companies take into account local topography particular aspects.
New England has hilled mountaineer and terrane landforms. Our house remodeling and landscaping services are based on these particular qualities. Relying on our many years of experience, we will offer the best landscaping services for your yard, considering your wishes and practical recommendations from experts.
Our Service
Every Detail Matters
Our landscape improvement consists of several stages. Our clients inform us about their requirements beforehand the exterior design project is created. Even though we use time-tested approaches and solutions, each landscape project is unique.
The ID Construction topiarists, landscape architects, and designers should inspect the area and consider all possible variants for strategic planting, backyard zoning, and other procedures.
Territorial Expansion
First, it is essential to prepare the backyard for outstanding work. For this purpose, the outdoor living space is expanded.
Garage, addition, and kitchen redesign are handy to get more square meters for landscaping experiments. Our professional builders and landscape designers will find the optimal solution for territorial expansion.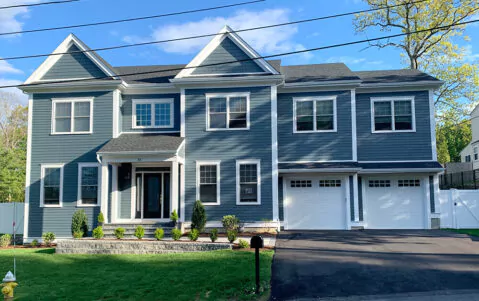 Strategic Planting
We use only local plants for natural landscape projects that grow well in the condition of the humid continental climate:
Bayberry;
Inkberry;
Evergreen plants;
Milkweed;
Hydrangea;
Itea;
Clethra;
Azaleas, etc.
This way, we can create a magnificent vista with a fantastic view for admiration right next to your house. Any idea could be realized if the true masters get to the point. Both plant-centric designs and well-paved backyard compositions are available.
Do you want something exotic to grow in your garden? Let's discuss your wishes. We like challenging tasks.
Gardening Solutions
For local lawns, the real trend is xeriscape with meaningful environmental protection solutions and adaptive planting for green outdoor zones. Those bushes, trees, flowers, and other plants are recommended that are compatible with the turf soil very well.
Each project requires an individual approach to deliver proper xeriscape gardening solutions. We do not offer solutions that we are not sure about. You can entirely rely on our experience and qualifications.
Outdoor Living Space
You will get a one-of-a-kind exterior design that complements your patio, arbor, and other outdoor objects. Our experts do the qualitative pavement – we offer fieldstone and bluestone pavers.
We are a reliable remodeling contractor with eco-friendly techniques for your landscaping projects.
Concrete flatwork and permeable paving are also accessible to arrange your backyard space and the vista in front of your house.
Landscape Maintenance Services
If you want the area around your house to look great at any time of the year, you must take care of it. Our company provides professional landscape maintenance services throughout Massachusetts.
Specialists will inspect the area and ensure that green spaces and other elements of landscape design look beautiful and comfortable. Our team takes care of all landscape maintenance tasks in MA.
Do you want to change something in landscape design? Tell our designers about your wishes, and they will offer possible solutions.
Commercial and Residential Landscaping Services
Our company provides both residential and commercial landscaping services. Our experts will develop a landscape project for any commercial property, including restaurants, office complexes, shopping centers, and other business areas.
Our designers and landscape services experts follow the industry trends and can offer customized solutions for your business.
Want to Know More About Landscaping Services?
Our landscaping specialists are ready to discuss your projects right now. Contact our expert and tell us your wishes, dreams, and requirements.
We will arrange a convenient time to come to you and inspect the area to offer individual solutions and make a detailed estimate.
What People Say
Find Out Why People Love Working with ID Construction Company