Tapered Insulation
Begin Transforming Your Home Today
Insulation is one of the most necessary procedures to make any building weather-resistant and heat-saving.
Not only walls and other constructional parts should be insulated.
The roof also needs good coldproof properties to protect you from severe winds, moisture and mold development, and other external factors.
The ID Construction is your reliable home renovation contractor in Newton and throughout Massachusetts.
We take into account all climate aspects while designing insulation for residential and non-residential premises.
One of the most demandable types of roof improvement is tapered insulating coverage.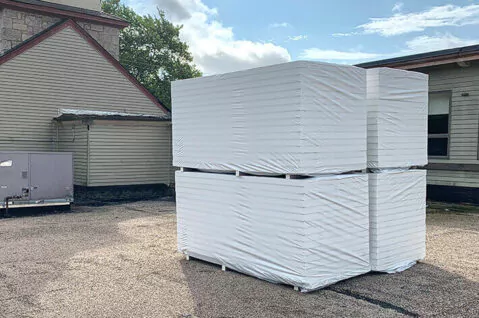 Our skillful house-builders are ready to design a customized tapered roofing system and undertake all necessary works required for qualitative house remodeling.
Why Choose Us
We Provide Professional Construction, Renovation, and Roof Services in Boston and throughout MA with a Real Focus on Customer Satisfaction

Safety Estimate
We've taken enhanced precautionary measures to ensure a safe experience for our clients and employees. We are one of the construction companies in MA with all certificates, insurance, and local work permits.

Affordable Price
We put effort and experience into saving your budget and offer optimal solutions for any project, including commercial and residential roofing services.

Discounts for New Customers
You have already found the best 'near me' construction company. Prepare your home for the fine weather days with ID Construction Company services.
Click to Call For a Free Quote

Consultation Online
Do you want to know more about new construction, renovation, or roofing services in Boston? Click to Call for a FREE consultation today!
LOOKING FOR A QUALITY AND AFFORDABLE CONSTRUCTION COMPANY FOR YOUR NEXT PROJECT?
Our Services
We will Make Your Dreams Come True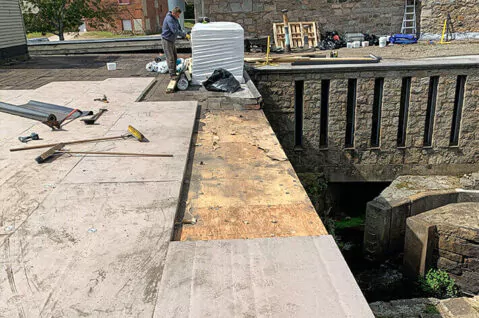 It is worth noting that our dedicated team makes a specialty out of various insulating techniques.
This fact makes ID Construction one of the best home improvement companies in the USA.
Speaking about tapered insulation, we need to say that only high-grade materials are used for any stage of construction and repair works.
If you would like to upgrade the coldproof properties of your house, you can count on our wide range of services and timely accomplishment of any task.
Roof Survey & Surface Inspection
In comparison with other American home renovation companies, we undertake a full range of necessary inspections and arrangements before the main stage of insulation works take place.
First, our specialists inspect the existing roofs or design a new roofing system according to the requirements of our clients.
The ID Construction tapered roofing team provides the architect's drawing and selects appropriate materials before the insulating process starts.
Tapered Insulation Designing
We take into account the demands and wishes of our consumers.
An individual approach is a notable feature of the ID Construction remodeling contractor.
The designing stage of the tapered insulation consists of the structure planning and final drawing before the work completion.
It is worth noting that our professional designers take into consideration the following aspects:
Wind uplift requirements
Rise restrictions (min-max)
Risk analysis results
U-value estimation, etc.
Tapered Insulation Installation
When the preparation stage comes to an end, our skillful specialists start completing insulated roofing system installation.
We use different board types to provide house owners with fully-customized construction that will meet their expectations.
Tapered insulation includes technical expertise and other satellite stages.
Our company guarantees that you will stay pleased both with the most cost-effective insulating solution we provide and final results.
Our experts undertake high-quality tapered insulation of the roof and bond areas. We pay attention to the required board thickness and asked for U-value.
This way your house will be well-protected from heavy rains that cause leaks, moisture, and mold built-up.
Finishing Touches
Our consumers ask our team about additional services that complement insulation works and other remodeling activities.
For example, you can count on the finishing and trim procedures that will improve the exterior of your house. Opt for a full range of residential and commercial remodeling options. Any exterior and interior renovations are available.
It is high time to place the order and stay pleased with the absolutely refreshed design of your home and upgraded heat-saving properties if necessary.
Our managers are ready to provide more detailed information on insulation, room redesigns, addition design, and repairs.
LOOKING FOR A QUALITY AND AFFORDABLE CONSTRUCTION COMPANY FOR YOUR NEXT PROJECT?
What People Say
Find Out Why People Love Working with ID Construction Company