Spray Foam
Begin Transforming Your Home Today
Sometimes even the most beautiful houses can be uncomfortable for their owners.
The main purpose may be inappropriate microclimate and rather high-level wetness inside the residential or non-residential premises.
To cope with the problem of moisture development, cold walls, and basement, can qualitatively-done insulation.
The ID Construction home renovation company provides a wide range of insulating services in Newton and throughout Massachusetts.
Among interior improvement, options are different house remodeling solutions including spray foaming for the water-saving property upgrading.
Our dedicated team offers timely spray-foam insulation of any constructional part of your property.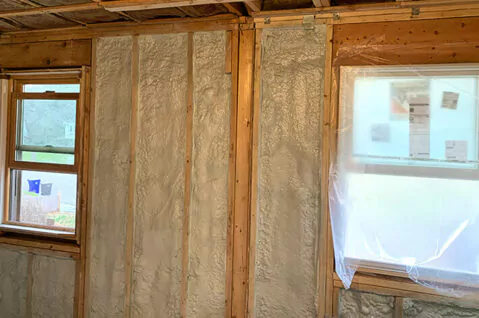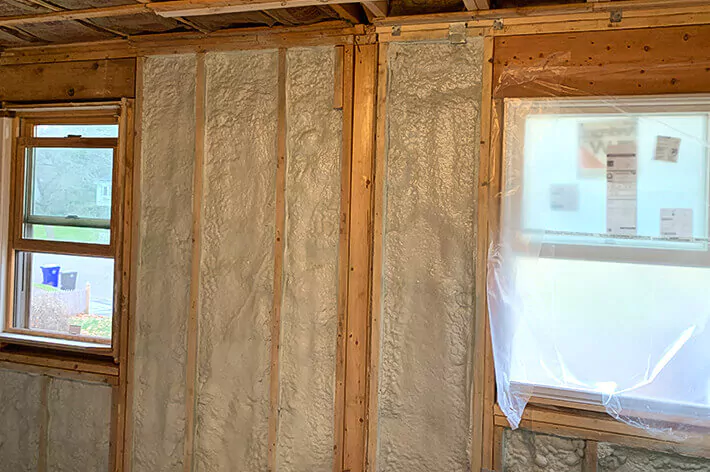 Why Choose Us
We Provide Professional Construction, Renovation, and Roof Services in Boston and throughout MA with a Real Focus on Customer Satisfaction

Safety Estimate
We've taken enhanced precautionary measures to ensure a safe experience for our clients and employees. We are one of the construction companies in MA with all certificates, insurance, and local work permits.

Affordable Price
We put effort and experience into saving your budget and offer optimal solutions for any project, including commercial and residential roofing services.

Discounts for New Customers
You have already found the best 'near me' construction company. Prepare your home for the fine weather days with ID Construction Company services.
Click to Call For a Free Quote

Consultation Online
Do you want to know more about new construction, renovation, or roofing services in Boston? Click to Call for a FREE consultation today!
LOOKING FOR A QUALITY AND AFFORDABLE CONSTRUCTION COMPANY FOR YOUR NEXT PROJECT?
Our Services
We will Make Your Dreams Come True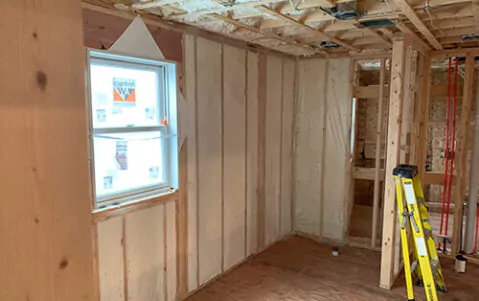 Our skillful employees make a specialty out of various residential and commercial remodeling techniques.
One of the most cost-effective insulating solutions is spray foam.
Spray polyurethane foam is presented in the form of a plastic substance and is used for "winterization" and other heat-proof arrangements.
If you need to make your house coldproof, count on our professional range of services. You will obtain a comfortable microclimate right after the insulation undertaking.
Each of our insulation projects starts with the planning and surface inspection.
Appropriate spray foam is selected according to the demands of our consumers.
This is a great modern solution for any kind of commercial or residential premises because you and your near and dear one do not feel weather changes and bouncing of the temperature outdoors. No wetness and moisture development that always sounds great.
Insulation Planning
In comparison with other home improvement companies in the USA, ID Construction demonstrates a comprehensive approach to the question of insulating services.
First, we understand the requirements of our clients. Then, our team specifies the number of works and surfaces of interest. The inspection of walls, attic, basement, and other locations to insulate takes place.
Each insulating stage is handled with the help of professional equipment.
Additionally, our remodeling contractor offers a big selection of various spray foams to choose from. Each catalog position differs in its properties, insulating parameters, and air infiltration characteristics.
Among the most popular products are the following items:
USA HC1;
USA CC2;
USA OC5.
Spray Foam Insulation
Spray foam is an eco-friendly material that is suitable for the insulation of any surfaces. Our clients get a sound-suppressive coverage that is considered a resistant weather barrier and air sealant.
The ID Construction specialists undertake insulating procedures fast and qualitatively.
This way you can cut your heating bills and save your energy up to 15 %. We handle spray foaming for claw spaces, additions, walls, and when it comes to garage remodel or ceiling redesign.
Additional Services
In comparison with other flagship American home renovation companies, we provide supplementary options that can come in handy during the fractional insulation sessions.
Among them is the inside sealing to level up the heat-proof characteristics significantly.
Moreover, we deliver special offers for basement remodel and backyard renovations when it comes to the insulation of home-based additions.
Complement your comfortable atmosphere indoors with a distinctive insulating solution your new-built or existing house requires for sure.
The warm-saving walls, ceiling, attic, and basement will protect your home from weather extremes, temperature changes, allergens, air pollutants, dust, and will please you with a stunning appearance due to available ID Construction finishing touches. Contact us to discuss your projects right now!
LOOKING FOR A QUALITY AND AFFORDABLE CONSTRUCTION COMPANY FOR YOUR NEXT PROJECT?
What People Say
Find Out Why People Love Working with ID Construction Company