ISO Insulation – Boston, Massachusetts
ISO insulation is a type of high-grade insulation that many homeowners and business owners opt for to maintain a comfortable indoor temperature while reducing energy costs. Whether it's a residential or commercial space, iso insulation can effectively prevent heat loss in the winter and heat gain in the summer, thus reducing the workload on heating and cooling systems.
This way, your property will be well protected from temperature bounces, weather extremes, moisture, and mold build-up.
One of the most efficient insulation for interior and exterior home renovation projects is polyiso or ISO. It provides a high-grade thermal performance and obtains various application variants.
ISO insulation uses exterior siding (cement, wood, metal, etc.) and wall refinishing materials for customized decor.
ID Construction is one of the most reliable home renovation companies specializing in this insulating procedure.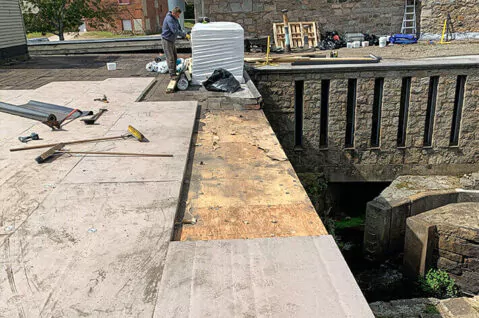 We have realized numerous projects and are ready to assist you with applying the ISO thermal insulation panels made of a high-quality foaming mixture.
ID Construction is your reliable remodeling contractor in Newton and throughout Massachusetts.
Why Choose Us
We Provide Professional Construction, Renovation, and Roof Services in Boston and throughout MA with a Real Focus on Customer Satisfaction

Safety Estimate
We've taken enhanced precautionary measures to ensure a safe experience for our clients and employees. We are one of the construction companies in MA with all certificates, insurance, and local work permits.

Affordable Price
We put effort and experience into saving your budget and offer optimal solutions for any project, including commercial and residential roofing services.

Discounts for New Customers
You have already found the best 'near me' construction company. Prepare your home for the fine weather days with ID Construction Company services.
Click to Call For a Free Quote

Consultation Online
Do you want to know more about new construction, renovation, or roofing services in Boston? Click to Call for a FREE consultation today!
LOOKING FOR A QUALITY AND AFFORDABLE CONSTRUCTION COMPANY FOR YOUR NEXT PROJECT?
Our Services
We will Make Your Dreams Come True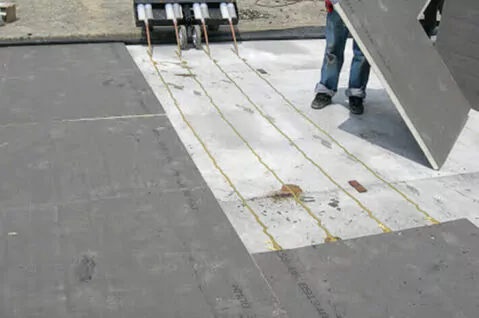 Compared with other American flagship home improvement companies, we offer various indoor and outdoor insulating solutions services.
It is worth noting that our talented employees use only qualitative materials only.
For this insulation, an appropriate kind of rigid thermal panel is chosen.
Usually, they obtain aluminum foil facing that provides impressive thermal performance right after installation.
ISO insulation is installed in any part of your house because it demonstrates heat-saving, cooling, and anti-moisture properties.
This insulating solution often complements exterior and interior projects and fully satisfies our clients.
Interior & Exterior ISO Insulation Application
As can be seen, the ID Construction house remodeling company offers poly-iso (ISO) insulation for any structural part of commercial and residential properties.
Speaking about exterior insulating solutions, our specialists apply an additional ISO-based thermal layer to improve the heat-saving specifications of any siding (vinyl, fiber cement, and so on).
This way, your walls will be protected from water leaks, shallow and high temperatures, mold, moisture, and weather extremes.
Interior insulation is required to make your home more energy-efficient. The wetness index and indoor temperature will be regulated only by house owners and their HVAC systems. Among other benefits to take into consideration:
Interior wall insulation improves the thermal properties of the house.
ISO thermal panels applied inside the building stop heat loss.
It prevents extra wall condensation and reduces the wetness index.
ISO insulation for the interior solves mold and moisture-related issues.
Additionally, we aspire to make all our repairs and remodeling works with an aesthetic orientation.
You will receive well-thought decor and well-protected walls after refinishing with insulating accomplishment.
Our highly responsible attitude to the final result differs from other renovation companies.
Attic and Basement ISO Insulation
Our experts will insulate your additions, attics, and basement to prevent heat loss. Your house will turn out to become energy-effective right after the insulating procedure comes to an end.
By the way, ISO insulation application helps house owners to arrange extra living space in the attic or a home-based gym or art studio in the basement.
We guarantee that you will feel comfortable and not freeze from the cold.
Contact us to improve your home and stay pleased with the final result. Our managers will inform you about our affordable pricing tags and special offers.
LOOKING FOR A QUALITY AND AFFORDABLE CONSTRUCTION COMPANY FOR YOUR NEXT PROJECT?
What People Say
Find Out Why People Love Working with ID Construction Company