HardBoard Pink Insulation for Basements
Begin Transforming Your Home Today
Each commercial or residential house requires a well-thought structure to provide owners of these premises a high-level comfort.
It is especially necessary to improve the thermal capabilities of premises to save heat and create a comfortable microclimate.
One of the best ways to increase the heat-saving rate is to insulate the attic, roof, walls, and basement.
ID Construction is a leading American home renovation company that is notable for its responsible approach to each project. If you require house remodeling services, we are ready to help you with solving this issue of the highest importance.
Count on our dedicated team of skillful specialists who will handle all necessary works timely and qualitatively.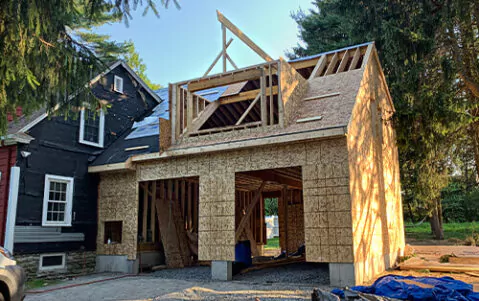 In comparison with local handymen and other home repair contractors in Newton and throughout Massachusetts, we provide a wide range of services.
Speaking about basement insulation, the ID Construction company offers different types of surface thermal improvements.
One of them is an installation with the help of hardboard pink insulating material.
Why Choose Us
We Provide Professional Construction, Renovation, and Roof Services in Boston and throughout MA with a Real Focus on Customer Satisfaction

Safety Estimate
We've taken enhanced precautionary measures to ensure a safe experience for our clients and employees. We are one of the construction companies in MA with all certificates, insurance, and local work permits.

Affordable Price
We put effort and experience into saving your budget and offer optimal solutions for any project, including commercial and residential roofing services.

Discounts for New Customers
You have already found the best 'near me' construction company. Prepare your home for the fine weather days with ID Construction Company services.
Click to Call For a Free Quote

Consultation Online
Do you want to know more about new construction, renovation, or roofing services in Boston? Click to Call for a FREE consultation today!
LOOKING FOR A QUALITY AND AFFORDABLE CONSTRUCTION COMPANY FOR YOUR NEXT PROJECT?
Our Services
We will Make Your Dreams Come True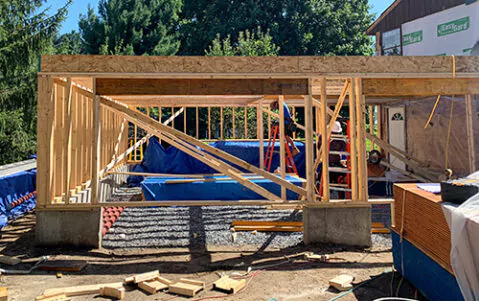 We are one of the flagship American home renovation companies that make a specialty out of various insulation techniques.
Hard board pink insulating material is also called a rigid-foam board for basement insulation. These boards are usually made of extruded polystyrene.
This type of basement insulation obtains many benefits both for residential and commercial buildings:
The highest thermal performance.
Excellent protection from moisture and mold built-up.
Suitable for exterior wall sheathing.
Boards obtain added strength that improves heat-saving rates.
High compressive strength, etc.
If you are searching for a reliable contractor for insulation services, we at your command.
We start with the basement inspection and appropriate material selection. Our clients can count on our professional approach and following of all the specified requirements (thickness of boards, required thermal performance, and deadlines).
HardBoard Pink Insulation Installation
We design and install hardboard pink insulation for your basement fast and qualitatively. Our specialists will inspect the surface and undertake insulating works timely. This type of insulation is applicable both for foundation walls and the basement floor.
This is high-level protection from weather changes, moisture, and molds.
Even if some water leaks and other unpleasant changes take place, all the wetness and external irritants will harm your insulation material first. It means that interior walls, ceiling, and floor may stay undamaged.
Additionally, the hardboard pink insulation material is easily cut, so the replacement of spoilt fractions is available.
Hardboard pink insulation made of fiberglass is suitable for addition and other structural parts of your house as well. Take into account this variant to count on the great thermal performance of your house.
Our dedicated team recommends this insulation when the garage remodel or attic reconstruction takes place.
Finishing Touches
We understand that heat-saving properties are not the first place for house owners.
Our clients require an attractive interior most of all. That is why after insulation completion our experts can undertake finishing walls to complement your stylish decor. Your basement can turn into a spacious home-based gym or art studio.
Contact our managers to place the order right now.
Opt for affordable prices and high quality of our residential and commercial remodeling services. Our professional house-builders and designers will make all your dreams come true, having transformed your house significantly!
LOOKING FOR A QUALITY AND AFFORDABLE CONSTRUCTION COMPANY FOR YOUR NEXT PROJECT?
What People Say
Find Out Why People Love Working with ID Construction Company