House Foundation Services
Experienced and Trusted Foundation Repair
Laying the foundation is one of the starting procedures for new building construction.
That is why handling both pre-construction stages and foundation installation is necessary.
It guarantees your property consistency and long-lasting exploitation of the premises.
The ID Construction company is a leading home renovation contractor in Newton and throughout Massachusetts.
One of our areas of specialization is foundation installation and pre-construction services, project management options, and other base construction stages.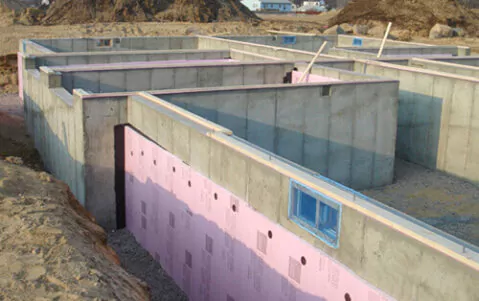 Why Choose Us
We Provide Professional Construction, Renovation, and Roof Services in Boston and throughout MA with a Real Focus on Customer Satisfaction

Safety Estimate
We've taken enhanced precautionary measures to ensure a safe experience for our clients and employees. We are one of the construction companies in MA with all certificates, insurance, and local work permits.

Affordable Price
We put effort and experience into saving your budget and offer optimal solutions for any project, including commercial and residential roofing services.

Discounts for New Customers
You have already found the best 'near me' construction company. Prepare your home for the fine weather days with ID Construction Company services.
Click to Call For a Free Quote

Consultation Online
Do you want to know more about new construction, renovation, or roofing services in Boston? Click to Call for a FREE consultation today!
Our Range of Foundation Repair Services
We will Make Your Dreams Come True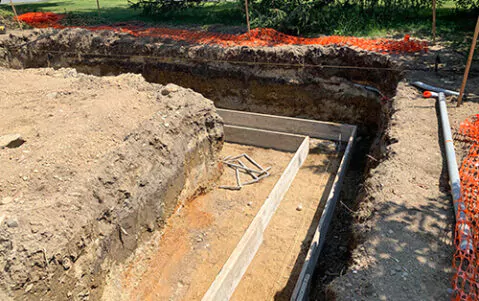 To lay out superior foundations, our dedicated team of experienced builders delivers a responsible approach to each object and specified project.
Additionally, we use only certified and powerful equipment to make all the foundation works according to the approved plan and requirements.
The range of our service includes rock excavation and underground activities that are necessary for foundation installation or the pre-construction stage.
Pre-Foundation Repair Works
Our Company Endeavors to Exceed the Industry Standard With Every Job
We undertake any needful preparatory works to arrange the territory for foundation laying. In comparison with other home remodeling companies, our pre-construction range of services includes various options to consider:
Design assistance;
Cost estimation;
Technical and construction plan delivery;
Underground works.
With the help of modern equipment and crew machines, we handle underground works to prepare the place for basement installation, develop utility systems, arrange cable terminations, etc.
Underground Works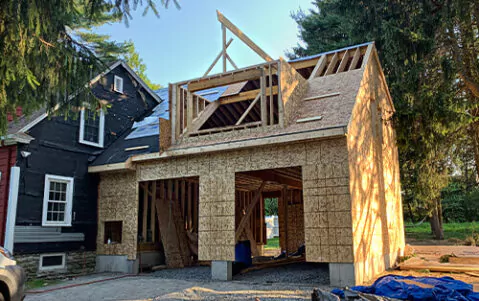 This scope of options is almost unlimited and aims to satisfy all the requirements of our clients when it comes to various underground works.
We develop new constructions, replace cables, and deliver line upgrades & relocations as part of our foundation repair services. If you need rehab maintenance, it is possible with our experts and professional equipment.
Foundation Installation
It is the most important process that consists of different stages at once. The ID Construction team handles pier and core barrel drilling. The air drilling is done as well. We use helical piers and tie-back anchors to make the construction solid and stabilize its position well.
For new-construction buildings, we provide a deep foundation piling approach. Additionally, utility pilling takes place together with other options like:
Grillage basement;
Spread footer installations;
Concrete sealing;
Staining and required surface treatments.
Regarding supplementary options, it is worth mentioning our available decorative and stamped concrete works, tunnel-form construction & tilt-up handling.
These are great solutions for resident new-built resident owners.
Foundation Repairs
Like all the renowned and reputable home improvement companies, ID Construction provides consumers with foundation repair services. The process includes foundation removal, if necessary, or basement stabilizing and raising.
Our handymen use only high-grade, durable building materials for all home remodeling activities.
If your foundation is damaged and contains cracks and other breakdowns, it is necessary to undertake immediate repairs.
We make a specialty out of modern technologies that come in handy to reinforce your house and stop bowing development.
Contact us for qualitative foundation installation, exterior & interior repairs, kitchen redesign, and backyard remodels. Nothing is impossible with our dedicated team. If you are one of our dear clients, leave an honest review of ordered construction and renovation services!
What People Say
Find Out Why People Love Working with ID Construction Company