Hardwood Floors
We Want You to Love Where You Live
The coziness and convenience of residential premises depend on essential things like well-thought construction solutions, insulation, and exterior and interior design.
A warm and smooth-surface floor is required for qualitative weathering and a comfortable microclimate without annoying air leaks and wetness indoors.
The ID Construction home renovation company provides high-grade flooring, other house remodeling services, and repairs in Newton and throughout Massachusetts.
Hundreds of families stayed pleased with the results of our work.
We do not limit our consumers' opportunities compared to other American home improvement companies and individual handymen. Single-purpose options are available, like roofing, insulation, and flooring.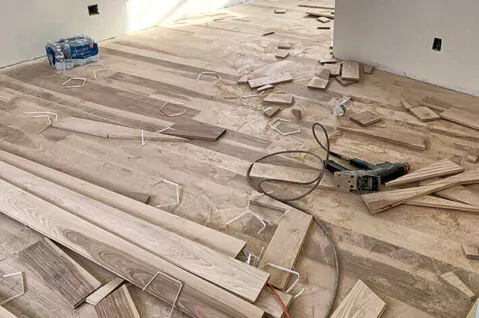 Additionally, you can count on the complex of services to upgrade your interior and exterior.
We undertake kitchen redesign, addition construction, garage remodels, etc.
Speaking about floor improvement and installation of new covering, one of the most demandable types is hardwood flooring.
It is a perfect solution for any room because our dedicated team uses only high-quality materials with waterproofing, heat-saving, and other necessities for your comfort properties.
Why Choose Us
We Provide Professional Construction, Renovation, and Roof Services in Boston and throughout MA with a Real Focus on Customer Satisfaction

Safety Estimate
We've taken enhanced precautionary measures to ensure a safe experience for our clients and employees. We are one of the construction companies in MA with all certificates, insurance, and local work permits.

Affordable Price
We put effort and experience into saving your budget and offer optimal solutions for any project, including commercial and residential roofing services.

Discounts for New Customers
You have already found the best 'near me' construction company. Prepare your home for the fine weather days with ID Construction Company services.
Click to Call For a Free Quote

Consultation Online
Do you want to know more about new construction, renovation, or roofing services in Boston? Click to Call for a FREE consultation today!
LOOKING FOR A QUALITY AND AFFORDABLE CONSTRUCTION COMPANY FOR YOUR NEXT PROJECT?
Our Services
We will Make Your Dreams Come True
We are your reliable remodeling contractor with a wide range of hardwood services.
We undertake both installations of new wooden covering and other needful works like the following ones:
Recoating;
Refinishing;
Repairs;
Installation of hardwood stairs, etc.
You can count on our responsible approach to each project. Our in-house specialists will deliver the required results according to your timeframes.
Our team consists of experienced home remodeling experts and talented designers who can recommend the most suitable variant for you.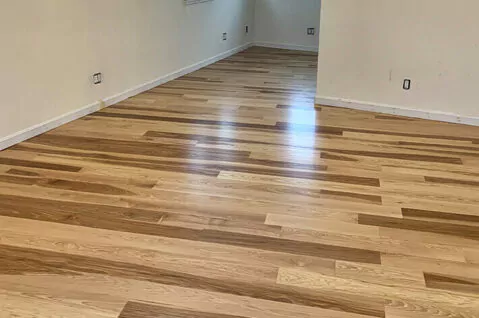 Hardwood Floor Installation
Our clients can opt for a huge assortment of hardwood flooring materials, including solid wooden strips and planks with laminate and other options.
First, we inspect the room's surface and undertake needful measures to provide exceptionally satisfying results.
The installation will not take much time – the stunning interior performance is guaranteed. It is worth noting that you can select any color that complements your indoor style.
Hardwood Floor Refinishing & Repairs
Sometimes it is more budget-friendly to refinish or repair old floor covering than install a new one. It is possible if the previous flooring material is not damaged significantly.
Our specialists will improve the floor with the help of our professional equipment and refinishing supplies.
Additionally, we can change the color of your floor to refresh the general picture of any room. You will stay pleased with the appearance of the redesigned home.
Hardwood Floor Recoating
It is better to order hardwood floor recoating to improve your indoor floor and protect it from in-and-outs, wetness, moisture built-up, and other external irritants.
Our team will upgrade the condition of your flooring and improve its heat-solving properties.
It is worth noting that our service range includes the installation of hardwood stairs. It will help you create a unique interior composition that would fit your first- and second-floor decorative solutions. Select light or dark colors, oak, maple, exotic wooden materials, and other parameters.
Contact our managers and place the order right now. You will be impressed with the ID Construction company's operational efficiency, affordable pricing policy, and quality of work. Entrust your home to one of the best renovation companies in the USA!
LOOKING FOR A QUALITY AND AFFORDABLE CONSTRUCTION COMPANY FOR YOUR NEXT PROJECT?
What People Say
Find Out Why People Love Working with ID Construction Company