Exterior Door Installation: Begin Transforming Your Home Today
Begin Transforming Your Home Today with our exterior door installation service.
Doors are an essential constructional part of any building.
Both exterior and interior models should complement indoor and outdoor design solutions and increase the house's curb appeal.
Additionally, if we speak about exterior doors, they should meet your requirements regarding property protection, soundproofing specifications of rooms, and heat-saving properties.
Or increase soundproofing specifications of rooms if we are declarative of interior models.
ID Construction is one of the prime exterior door installers in Boston and Massachusetts that provides a full range of door services, including installing a new entry door and replacing and promptly repairing existing exterior doors.
The ID Construction house remodeling company is your reliable assistant for installing doors.
Entry doors, interior models, garage, and porch ones will be installed timely and qualitatively.
Our dedicated team will undertake all necessary home renovation work and meet your expectations.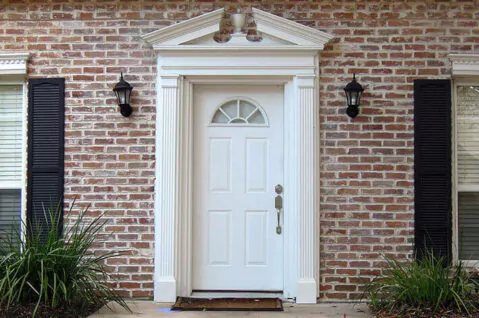 Why Choose Us
We Provide Professional Construction, Renovation, and Roof Services in Boston and throughout MA with a Real Focus on Customer Satisfaction

Safety Estimate
We've taken enhanced precautionary measures to ensure a safe experience for our clients and employees. We are one of the construction companies in MA with all certificates, insurance, and local work permits.

Affordable Price
We put effort and experience into saving your budget and offer optimal solutions for any project, including commercial and residential roofing services.

Discounts for New Customers
You have already found the best 'near me' construction company. Prepare your home for the fine weather days with ID Construction Company services.
Click to Call For a Free Quote

Consultation Online
Do you want to know more about new construction, renovation, or roofing services in Boston? Click to Call for a FREE consultation today!
LOOKING FOR A QUALITY AND AFFORDABLE CONSTRUCTION COMPANY FOR YOUR NEXT PROJECT?
Exterior Door Installation Services in Massachusetts
We will Make Your Dreams Come True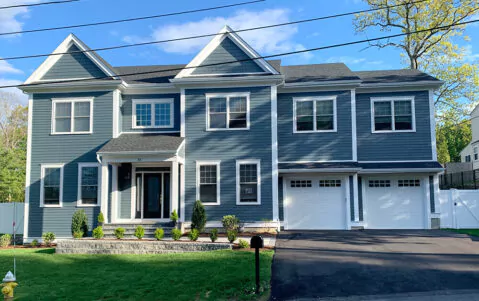 Exterior doors are an essential constructional part of commercial and residential premises because they provide high-level protection from air leaks, robbers, storms, and other weather conditions that can harm your microclimate indoors.
We demonstrate an extremely responsible approach to measurements, installation, insulation, and other needful procedures.
ID Construction is one of the leading home improvement companies in Newton, Boston, and Massachusetts to count on.
You will be pleased with the highest level of performance and our deadline management.
Take a look at the range of our services related to external doors.
Choose the most optimal option at an affordable price.
Installation of External Doors
First, our experts inspect the surface and undertake necessary measurements.
This way, the installation procedure takes place accurately and without a mess.
You will stay satisfied with improved heat-saving properties and absolute aesthetics.
Our specialists specialize in the installation of the following door assemblies:
Exterior doors installation;
Addition doors (backyard and porch doors);
Special-purpose doors (storm and aluminum doors).
It is worth noting that ID Construction specialists can install new exterior doors together with other home remodeling works like addition construction, roofing, garage remodeling, painting, and landscape improvements.
Replacement of Existing Exterior Doors
We will make all possible updates to replace your old and additional doors with new energy-efficient and high-protective models.
Experienced exterior door installers recommend selecting fiberglass, aluminum, and steel doors to prevent air leaks and provide a sufficient level of heat transfer. Moreover, steel doors offer a high level of protection against robbers.
After professional exterior door installation, you can cut bills and create an optimal microclimate indoors.
Our exterior door installer can replace the anti-storm model with the existing entry door (including wood and metal doors).
This solution is in high demand among citizens of New England.
You can opt for our professionalism and compliance with time requirements.
We will provide detailed consulting on other exterior doors before installation if necessary.
Repair works of your entry doors and other constructional parts of commercial and non-residential premises are accessible as well.
If you do not want to change your old door, but it needs repair:
Rough opening and other issues with door opening,
Exterior or interior doors start creaking or scratching the floor,
Skewed door frame,
Damaged hinge side,
The top of the door requires replacement.
Our experts will quickly find and fix the problem (from partial replacement and installation of new hinge screws, door jamb, and other door hardware to complete front door replacement).
Other Services to Take into Account
Compared with other home renovation companies in the USA, we demonstrate a customer-centric approach.
It means that you are not limited in available services to choose from. Our specialists are skilled and experienced enough to install and replace non-standard or custom doors.
We consult, fix, install, and make your house extremely convenient.
Together with exterior door installations, repairs, and replacement works, we provide kitchen redesigns, remodeling of bathrooms, addition designing, and construction.
Contact our managers to place the order and stay pleased with our pricing policy and final results!
ID Construction is your reliable contractor with the best exterior and interior improvement costs.
Our experts are always at your disposal!
LOOKING FOR A QUALITY AND AFFORDABLE CONSTRUCTION COMPANY FOR YOUR NEXT PROJECT?
What People Say
Find Out Why People Love Working with ID Construction Company