Home Additions
Begin Transforming Your Home Additions Today
My house is my castle. Everyone feels the best at home.
Our company aspires to make your private residence even more comfortable and spacious. The most optimal solution for suitable old-fashioned dwellings is home renovation.
Additions can customize any house, extend rooms, and add extra space with the help of enlarged room areas or new outbuildings.
ID Construction is a leading home improvement company throughout Massachusetts.
Our skillful team makes various additions to make your interior and exterior beautiful, fully customizable, and generously sized rooms.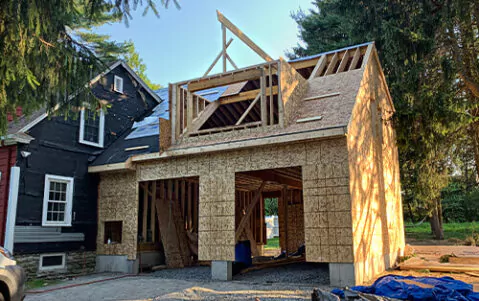 Why Choose Us
We Provide Professional Construction, Renovation, and Roof Services in Boston and throughout MA with a Real Focus on Customer Satisfaction

Safety Estimate
We've taken enhanced precautionary measures to ensure a safe experience for our clients and employees. We are one of the construction companies in MA with all certificates, insurance, and local work permits.

Affordable Price
We put effort and experience into saving your budget and offer optimal solutions for any project, including commercial and residential roofing services.

Discounts for New Customers
You have already found the best 'near me' construction company. Prepare your home for the fine weather days with ID Construction Company services.
Click to Call For a Free Quote

Consultation Online
Do you want to know more about new construction, renovation, or roofing services in Boston? Click to Call for a FREE consultation today!
Our Services
We will Make Your Dreams Come True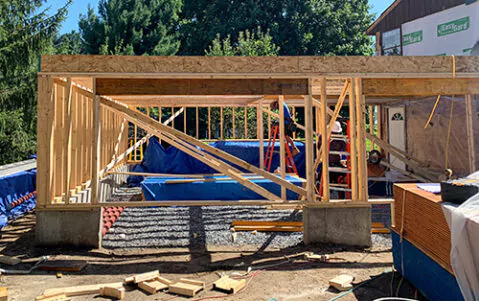 House remodeling consists of various stages to take into consideration.
Besides floor plans, design projects, and budget setting, there is a long process of adjacent accommodation construction.
The building, paint sorting, fittings, and fixture selection occur.
Additionally, our service range includes electrical works and structural implementations if necessary.
You can count on the qualitative addition erection and timely remodeling works.
Find out more about our realized projects and available household renovation ideas below.
Choose the most appropriate variant that can modernize and customize your space at home.
Types of Home Additions We Construct
Every Detail Matters.
Each part of your house can be renovated if you count on our dedicated team. Let's take a closer look at all possible remodeling variations.
We undertake both single-room additions and two-story ones.
Renovation of other accommodation units is available as well – we make a specialty out of:
Sunrooms;
Garages;
Balconies;
Porches, etc.
Two-Story Home Additions
We can offer various extensions for your double-level house.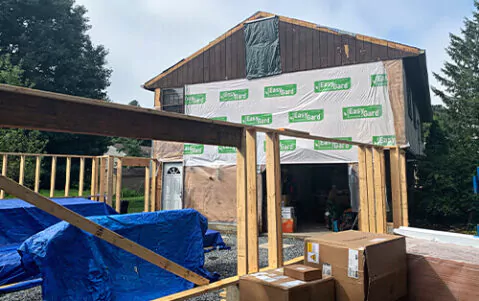 For example, some free space can be taken for a new closet or pantry construction. Cellar renovations will make it possible to arrange an additional restroom right under the roof. Split-level and in-law additions are in your service as well.
Single-Room Home Additions
Our designers know how to make your bedroom or nursery wider with the help of some design and structural works.
Kitchen and bath remodeling will be helpful if you want to enlarge your walk-in closet or become the owner of a spacious SPA-like jet tub room.
We create stylish galley kitchen remodel upgrades to organize your area correctly and turn your family breakfasts and parties comfortable.
Other Home Additions
ID Construction professionals will convert your compact-design balcony into a large sunroom for relaxation and enjoyable talks with friends. Remodeling works are available for decks and porches as well.
It is the best way to use extra space the right way.
You may arrange their additional rest zones for warm evenings with beautiful sunsets and breathtaking landscapes.
One more high-demand service we provide our clients with is garage renovation.
Sometimes people ask us to construct the second floor above the parking place. Such a requirement is a good idea. This configuration allows you to obtain additional living rooms, home-based gaming centers, or a storehouse for tools, boxes with books, etc. Organize your routine life sufficiently.
We are ready to assist you and make your homey home even more convenient.
Why Particularly Us?
Why Particularly Our New Home Building Company?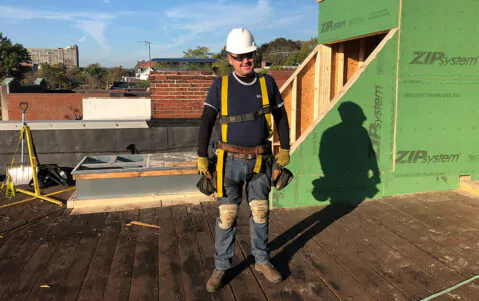 Remember that the renovation of your house is the most profitable investment.
Choose the most reliable remodeling contractors represented by our company.
ID Construction builds modern dwellings from scratch and undertakes the most desirable renovations you have always dreamt about!
Contact us and discuss your situation with our experts on your project!
The best cost-grade ratio complements the great experience and skillfulness of our workers. We meet all the deadlines and always satisfy our clients.
The customer service is round-the-clock – we support customers 24/7.
These features make us one of the top-ranking home-building companies in the Massachusetts-based area.
What People Say
Find Out Why People Love Working with ID Construction Company