House Remodeling for Remote Employees – Useful Tips for Those Who Have to Work at Home
Begin Transforming Your Home Today
COVID-19 changed our life significantly.
Most of us started working at home instead of office-based.
This reality of 2020 brought new trends in house remodeling to take into consideration.
The ID Construction home renovation company keeps up with the present-day demands of American consumers.
Our dedicated team makes a specialty out of residential and commercial improvements to make the routine of remote employees comfortable and well-arranged.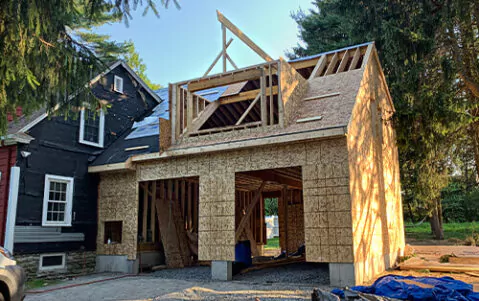 Massachusetts' Premier Door Installation Service
We Provide Professional Construction, Renovation, and Roof Services in Boston and throughout MA with a Real Focus on Customer Satisfaction

Safety Estimate
We've taken enhanced precautionary measures to ensure a safe experience for our clients and employees. We are one of the construction companies in MA with all certificates, insurance, and local work permits.

Affordable Price
We put effort and experience into saving your budget and offer optimal solutions for any project, including commercial and residential roofing services.

Discounts for New Customers
You have already found the best 'near me' construction company. Prepare your home for the fine weather days with ID Construction Company services.
Call us at +1 (617) 515-9124

Consultation Online
Do you want to know more about new construction, renovation, or roofing services in Boston? Call us for a FREE consultation today!
+1 (617) 515-9124
Quarantine and Remote Working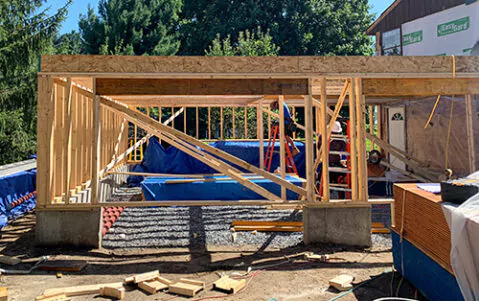 First, people faced COVID-19 social distancing in the spring of 2020 when most of the workers had to stay at home and cope with their professional tasks in their homes.
About 60% of Americans state that the new mode of working brought enough discomfort to their life.
It goes without saying that most of us have no appropriate place in the house to deal with routine office challenges.
When some computer facilities, furniture, and video equipment can be easily purchased, the main purpose of most house owners was to arrange their remote office with the help of qualitative home remodeling solutions.
If your residential premises are rather spacious, there is no problem to select one of the rooms and turn it out into a convenient home-based study or office room.
A more complicated task is to find the spare area to arrange a well-equipped study in a small apartment or compact house.
Nevertheless, it is always possible with well-thought zoning ideas and an individual approach to your project.
ID Construction is one of the flagship home renovation companies in New England with professional vision and high-grade residential and commercial remodeling performance.
You can count on our one-of-a-kind solutions for any exterior and interior challenges.
Where to Start?
It is better to pick sides with the most suitable area for your remote office first. You should understand that not only living zones should be taken into account.
Why not to work in the attic or basement, in the porch, or other additions? It does not mean that your spacious living room cannot become fractionally your new study.
Everything depends on your square meters at home and the functional properties of your house.
Think of non-residential areas if you are sure that other living spaces are not appropriate for this purpose. Our dedicated team will realize any project of your interest.
With the help of high-grade insulation and other constructional solutions, you will get a perfect remote office with an ideal microclimate and working atmosphere.
Who said that the second floor of your garage or cellar cannot become your study?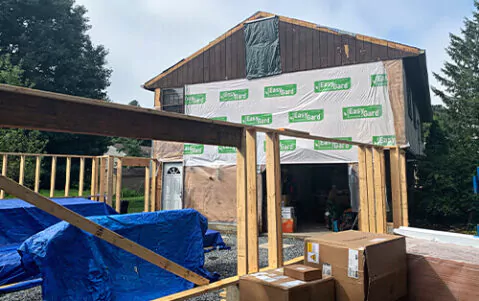 House Remodeling Is Your Ideal Investment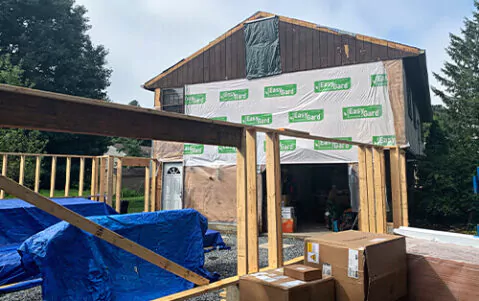 Nowadays, the situation dictates its own rules.
It means that lockdown and other new realities of the modern world caused by COVID-19 can take place tomorrow, next week, in a month.
Most of the entrepreneurs caught the fancy of the remote staff and no corporate rentals to arrange.
That is why you have no guarantees that your boss would not tell you to stay at home and work there for the next several years.
If you still obtain some doubts about house remodeling, take into account the following aspects and reasons to place the order of the fully-customized project right now:
The quarantine can be prolonged right tomorrow, so you will continue working remotely.
You and your family members can be infected by COVID-19 (or just to be in contact with infected people), so during two weeks of self-isolation you have to work at home;
A well-arranged study will solve many of your routine challenges: children will be able to study online, you will attend web summits and take part in video conferences, and so on.
Your remote office will become your number one investment in the time of global pandemic because you can run your own online business and try other remote activities.
When you are not wrapped up in work, you may play online games there, chat with friends, and arrange remote meetings with partners, improve your skills in foreign languages, design, etc.
Additionally, a separate-standing working place is your supplementary storage for documents, important goods like dairies, business cards, equipment for virtual communication sessions, etc.
Designers' Recommendations on Remodeling for Work-Related Purposes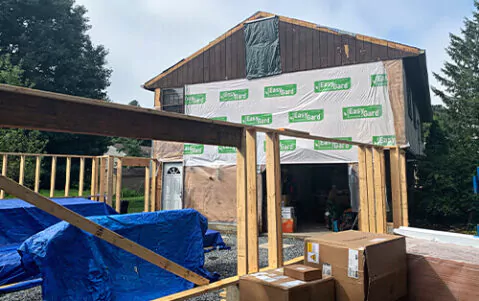 It is worth noting that any space in your residential premises can become your working place.
Our experts remodel apartments and houses in a very convenient way. So some part of your room with actual zoning solutions may turn into your private office.
We specialize in the addition construction, galley kitchen redesign, and other improvements that will enlarge your home-based general area and will bring you additional accommodations for working in a remote mode.
You can count on our professional approach and responsibility of the highest level when it comes to your exterior and interior updates.
Here is a list of the most actual solutions for your comfort indoors. Especially if you are a remote employee.
1 — Ergonomics Comes First
Remember that you need a well-equipped place in your building that will meet your requirements and bring much convenience.
The ergonomic home-based office will complement your proactiveness and task performance.
If you have decided to arrange a working zone on the enclosed balcony, all your spare corners should be taken into account.
Our specialists will insulate the walls and floor, provide flooring services, and other options.
Your task is to choose the most suitable furniture with a comfortable chair and electronics to make your design finished and harmonious.
Everything is possible even if you obtain only several square meters for your experiments! Opt for our talented team with an unlimited skill set!
2 — Consider an Option of Non-Residential Facilities for Remodeling
Even a garage remodel can become your ideal customer-centric solution.
We also redesign additions to make one of their parts your awesome remote office.
It is worth noting that non-residential facilities are not often-visited house areas, so your small business zone will not be crowded all day long.
For instance, you might work on your attic with an office table in front of the window.
Or consider an option of your basement renovation to arrange a small but cozy study next to your home-based gym or storage room.
3 — Create Coziness but Prefer Minimalism
It goes without saying that everyone dreams about comfort even when we speak about a trickle of your building apportioned for your working purposes.
The skillful team of ID Construction designers is at your command when it comes to interior modifications and improvement.
We recommend preferring minimalism in decorations. This way your design will be convenient, eye-catching, and space-saving at the same time.
We follow this criterion even if our designers work on the projects of bedroom remodels or backyard renovations.
Speaking about appropriate zoning and home-based office arrangement, our experts recommend using plants and photo frames for decoration.
Use elegant and compact furniture as well to complement your office interior.
Final Words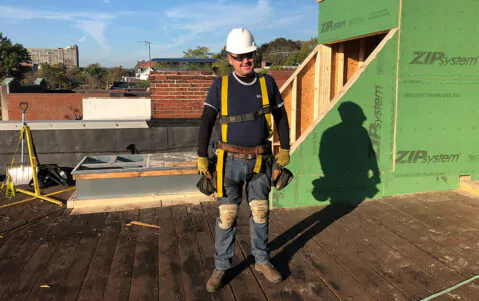 Do not miss your opportunity to change your residential premises for the better.
We do not know what events are waiting for us tomorrow.
Nevertheless, it is always a good idea to stay prepared for anything.
The ID Construction company is at your disposal and will handle all renovation works qualitatively and timely!
What People Say
Find Out Why People Love Working with ID Construction Company
They did a great job fixing a leak around my chimney. I really appreciated how careful they were with covid precautions too.
Beth Hestad
They did a great job fixing a leak around my chimney. I really appreciated how careful they were with covid precautions too.
Beth Hestad