The ID Construction Company Management Plan in Conditions of COVID-19
Your Safety
In the conditions of global pandemic and lockdown caused by the COVID-19 virus, the ID Construction home renovation company made every possible effort to meet the requirements of the present-day reality and unanticipated circumstances.
Our top priority remains the same – considering our dedicated team's and consumers' safety and health.
We continued to provide our high-grade house remodeling, repairs, and designing services in Newton and throughout Massachusetts but with higher-level responsibility required by new times.
The ID Construction team created emergent guidelines to follow.
They are focused on reducing exposure to the virus and better information sharing in the condition of social distancing and other requirements.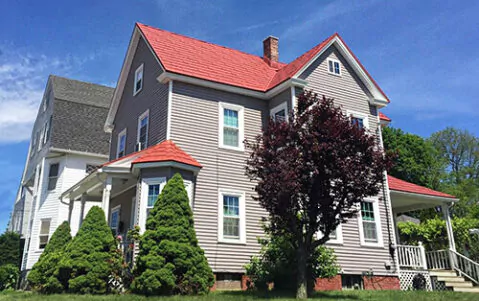 With the help of new protocols for service provision, fieldwork, and other aspects of the routine tasks our remodeling contractor undertakes in New England, we made our professional activities safe, well-thought, and consumer-oriented.
Why Choose Us
We Provide Professional Construction, Renovation, and Roof Services in Boston and throughout MA with a Real Focus on Customer Satisfaction

Safety Estimate
We've taken enhanced precautionary measures to ensure a safe experience for our clients and employees. We are one of the construction companies in MA with all certificates, insurance, and local work permits.

Affordable Price
We put effort and experience into saving your budget and offer optimal solutions for any project, including commercial and residential roofing services.

Discounts for New Customers
You have already found the best 'near me' construction company. Prepare your home for the fine weather days with ID Construction Company services.
Click to Call For a Free Quote

Consultation Online
Do you want to know more about new construction, renovation, or roofing services in Boston? Click to Call for a FREE consultation today!
Communication
The main task of ID Construction was to arrange the most appropriate communication flows between team members and our clients to meet all the COVID-19 guidelines and our customers' demands at once.
This way, we have created a special group of specialists responsible for data sharing and providing news, new COVID-19 regulations, etc.
Our special-purpose hub makes a specialty out of project coordination, communication arrangement, and team empowerment.
Compared with most American home improvement companies, we have changed our attitude toward internal communication and consumer interactions.
Together with the COVID-19 hub, the ID Construction contractor arranges: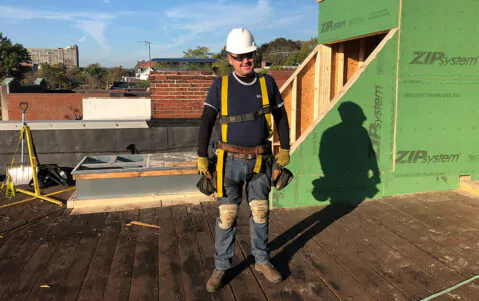 Virtual meetings – to meet the social distancing guidelines, our team communicates with the help of web conferences and remote meetings.
We protect our workers from COVID-19 exposure and provide them with accurate and up-to-date information. Virtual meetings are used for informing our clients as well. All the project details can be discussed without regular personal touches and face-to-face meetings.
Relationships – we create the most suitable collaborations with our partners to deliver timely results.
Our material supply chains are well-protected and well-arranged. You can count on our highly-optimized construction and remodeling process in conditions of the COVID-19 pandemic.
Stay tuned for more news – our departments and the main office are always connected, even in remote mode.
We call each other and arrange video sessions and other corporate events to stay informed about our workflow's latest updates and regulations. Our specialists know the main requirements for their new project, customer expectations, and other information necessary for perfect performance on the object.
Project Performance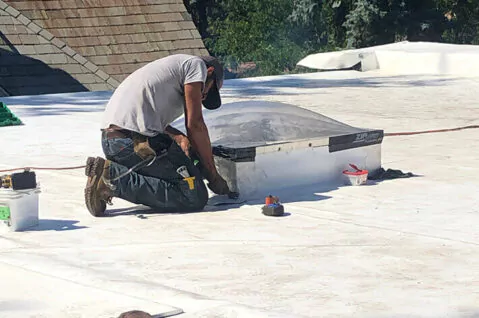 We cannot keep out when the global pandemic takes place.
The ID Construction home remodeling company understands that your commercial and residential premises need qualitative maintenance and updates because we spend almost all our time at home now.
Our experts are ready to improve the exterior and interior of your building to increase its hat-saving properties, comfort level, and functionality.
All our residential and commercial remodeling projects are handled according to the special site-specific plans with increased safety measures and other accommodations to consider.
The ID Construction team follows the range of regulations for your high-level safeguard during the reparation, restoration, and home renovation processes:
Constant temperature screening of workers;
Daily safety stand-down;
Regular reports about performance rates;
Cleaning and sanitizing of surfaces on the object;
Installation of disinfecting stations;
Hygienic regulatory compliance, etc.
You can be sure that our workers are responsible for their and your health. It does not matter what scope of work you require.
Our specialists guarantee that landscaping tasks, roofing, kitchen redesign, or insulation installation will be safely undertaken for you and your family.
What People Say
Find Out Why People Love Working with ID Construction Company